The weekend was mostly spent indoors after Friday's snowstorm. Right now (or always?) We are in the middle of a period when several different projects are rowed at the same time. The basement is an ongoing project, so it's convenient that you can hardly count on it anymore. We have been doing this for a year. We are still not ready even though we are now finally starting to see light in the tunnel. I have long had on my list to give our element protection in the hall a makeover. An element protection with rattan fabric. On Sunday it happened. I redid the element cover in one day while I washed all the laundry and both cooked a lot of food and baked. I took the opportunity to do everything else while the various parts of the element protection dried, etc. I made a zucchini a la parmigiana (as with eggplant but with zucchini instead). I baked banana bread and I fried plaice and hung laundry.
So this was the starting point. Most of it was already done which made it extra easy for me.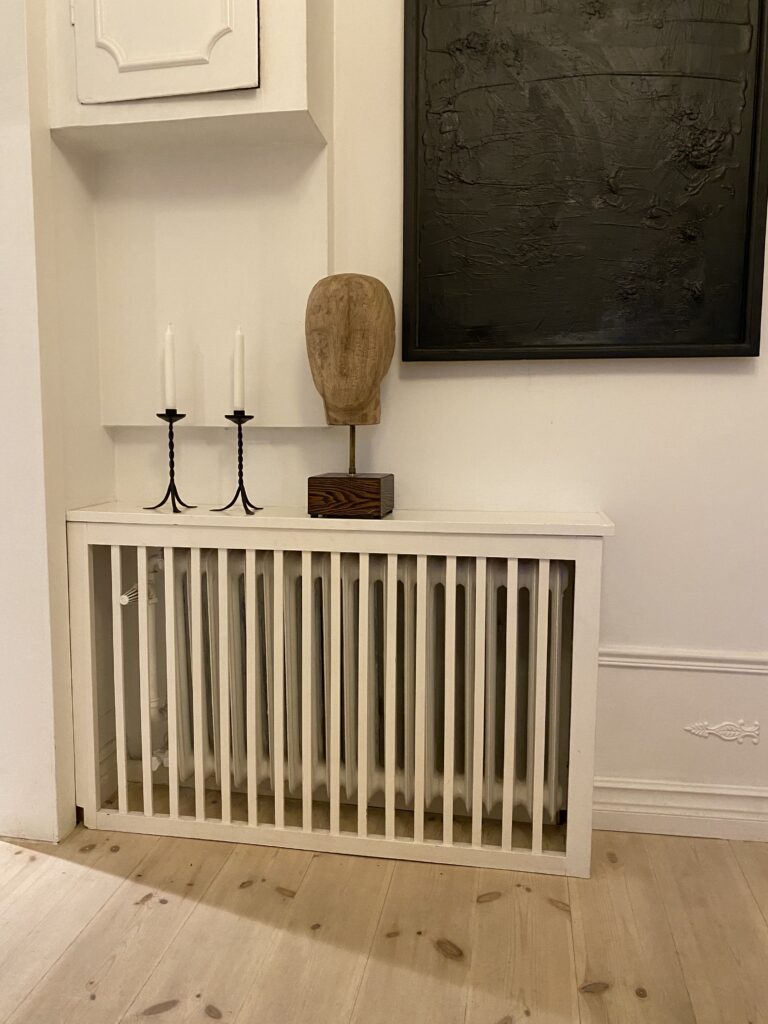 The first step was to saw off the rods in the middle, then Angelo helped to grind while I sliced ​​the zucchini. Then I repainted all the parts in white, only it made a big difference. While the paint was drying, I did some washing.
Then I attached rattan fabric to the back. I stapled with a staple gun and then glued the edges with wood glue. While the glue was drying, I baked a banana bread and watered my seeds. Felt very effective.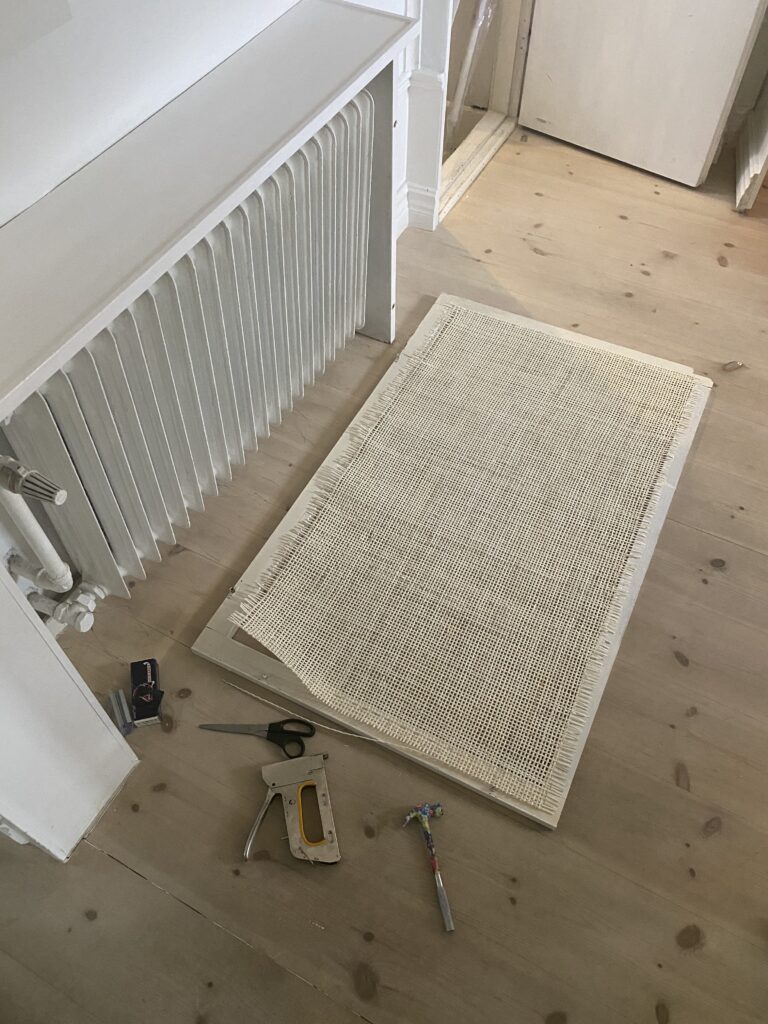 When we had eaten dinner, the glue had dried and I put the element cover back on. I think it became a much calmer impression afterwards. What do you think?