The season for soup is here, this pumpkin soup is both creamy and good. I make it come back times during the fall and winter. It is good in so many ways. you can easily hide some other vegetable chips in it and you can also replace the pumpkin with the carrot. I like to eat what is in season as much as possible. Partly for the environment but also for the obvious reason that it simply tastes best to eat what is in season.
This year is also the first time I make this pumpkin soup on home-grown pumpkin from my organic kitchen garden. So it's not just in season but heaven locally grown outside my own door. Such a cool feeling.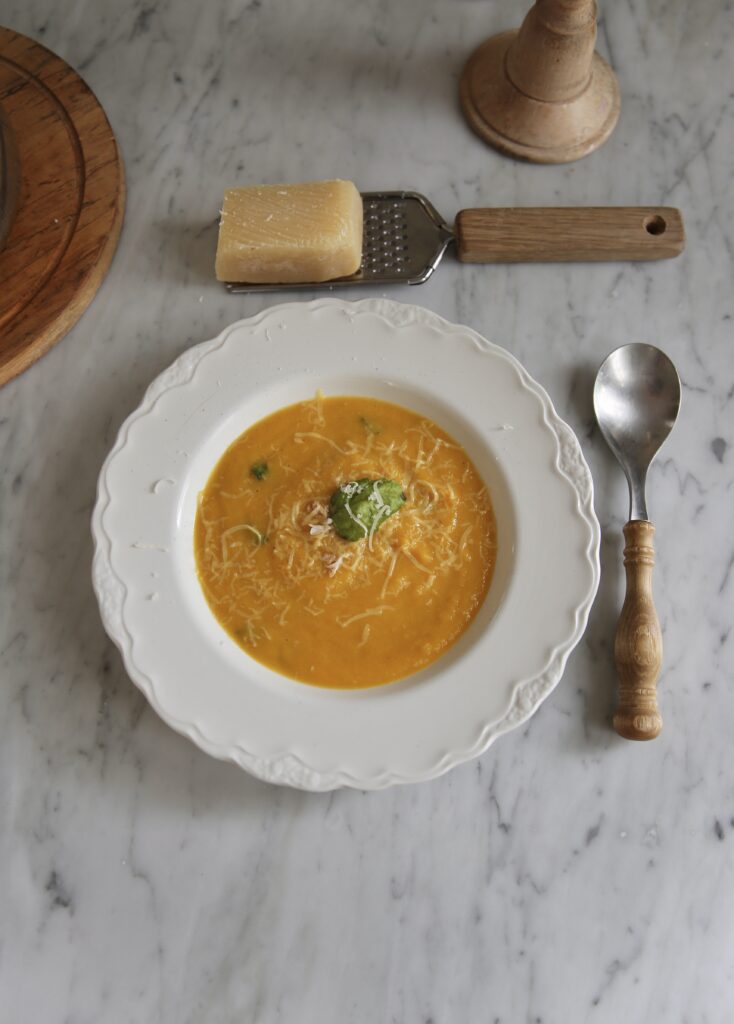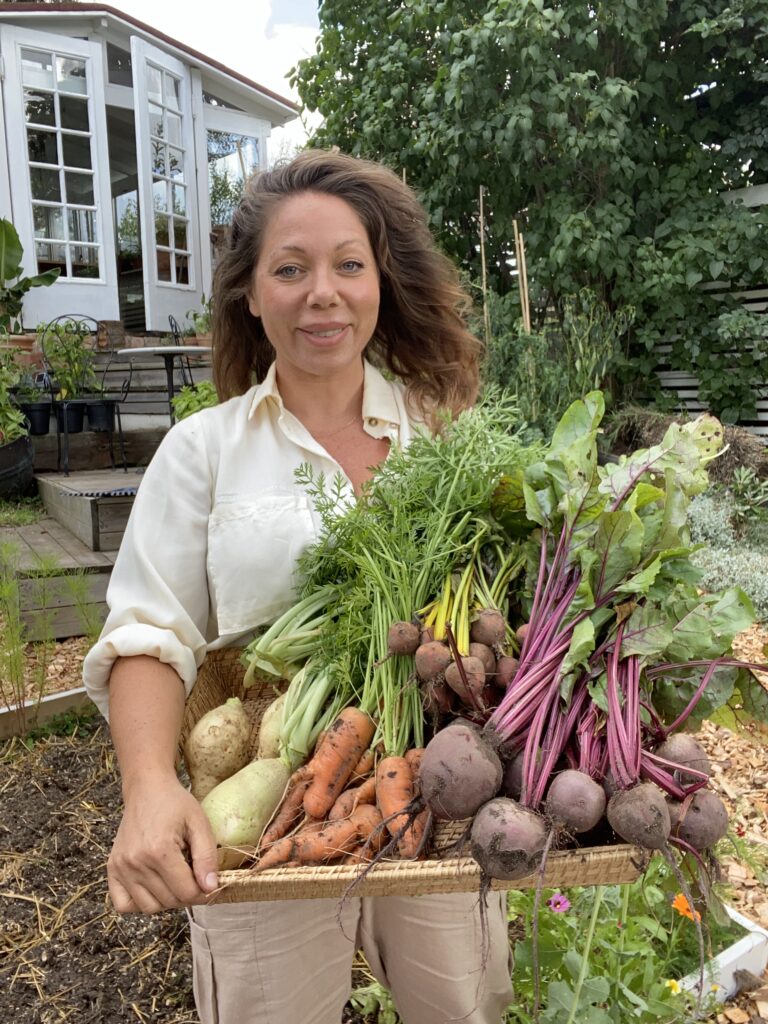 The soup is very easy to make, here are some recipes for a hip.
-I start by frying some garlic and onions, can be yellow onions, spring onions or even leeks. Chop pumpkin and pour in it along with water and a vegetable broth. Let it boil until the pumpkin becomes soft. I like to pour in a splash of white wine then I mix with a hand mixer directly into the saucepan. Then I also add some type of cream, can be coconut, oats or regular .. Mix a little again and serve. A little basil in the saucepan. River over some parmesan and black pepper. Delicious, creamy and fast!