Then came the first of December and some Christmas decorations have come up. This year there is a lot of focus on the green at home. Maybe because of our new interest in gardening or maybe because the natural green is at its most beautiful by itself. Natural and simple.
It's Nando's first Christmas with us and he helps me with most things. We have decorated the entrance together. We got help from my friends Bell and Bonn who chose everything for us.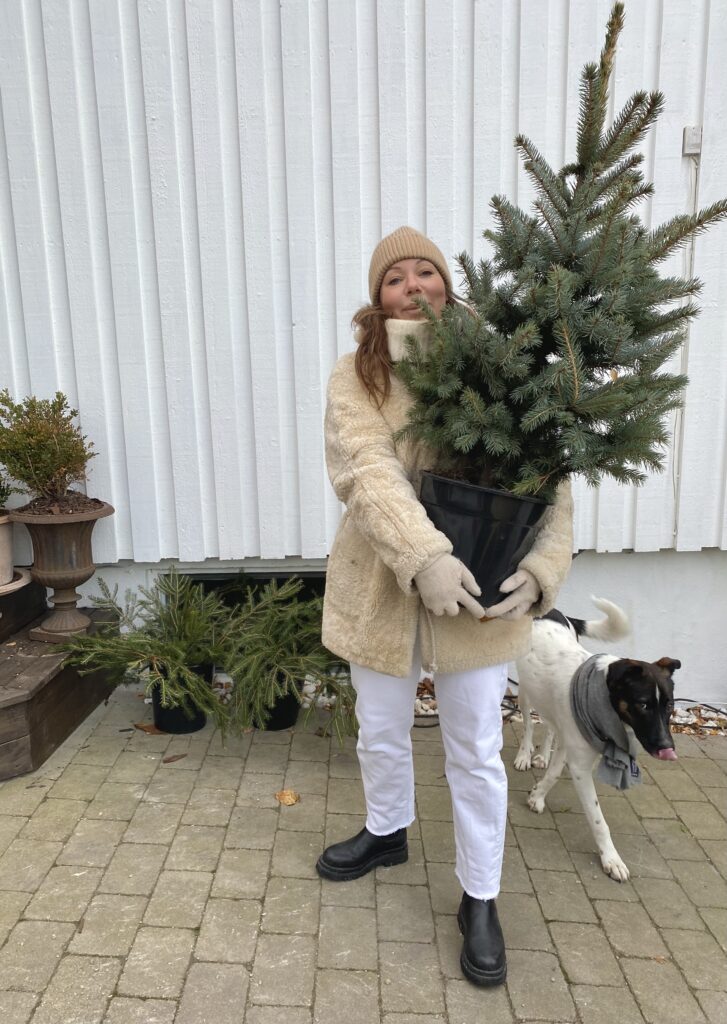 A Mediterranean Christmas
I wished for a Mediterranean Christmas inspired by the south of France and the Tuscany region of Italy and Bell and Bonn delivered. It was boxwood wreaths instead of spruce that pick up my boxwood in terracotta pots so nicely. Spruces that are a little more silver gray and feel a bit like the green found in lavender and olive. Two Christmas roses that bloom give some hope for a spring that will hopefully come early this year. The boxwood tree smells so good when you walk in the door.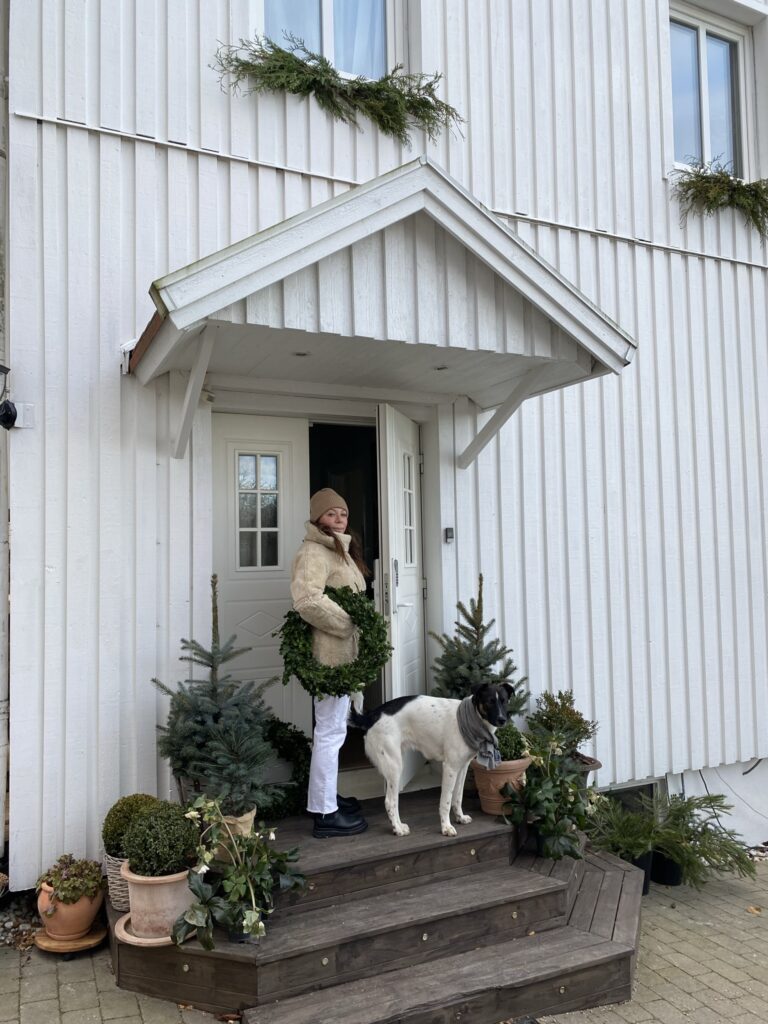 Indoors we continue on the same Mediterranean theme and it feels so 'at home'. Cypress garland instead of spruce and olive twigs in vase. It suits me much better. The cypress I have cut a few sprigs of our thuja in the garden. It smells like Tuscany now and no one is happier than me.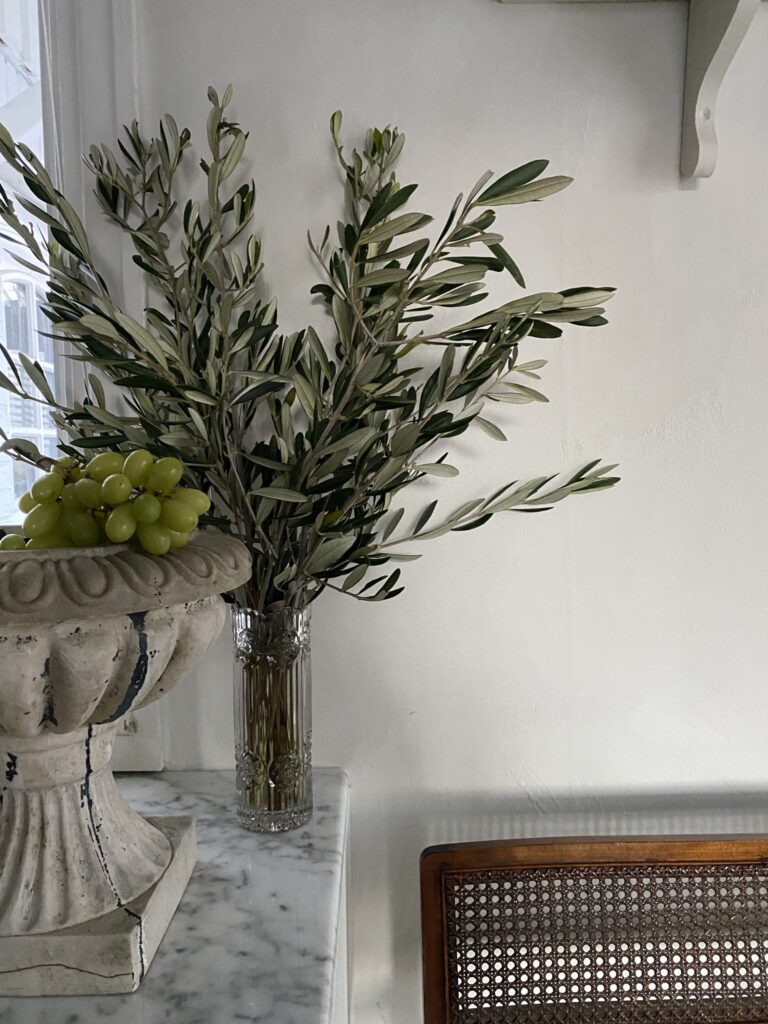 Spruce and pot
I managed to find two small spruces in a pot for the entrance but am still looking for the Christmas tree in the pot. I like the idea that the Christmas tree can live on after Christmas. That you can plant it out or that you rent the Christmas tree and that the company you rent from can then plant it out and then rent it out again next year. Unfortunately, I can not find any such company here in Stockholm. I have found in other cities so if you have any tips for me feel free to write.