It's Monday morning. Outside, a little light snow-mixed rain falls, but during the past weekend I spent most of it in my greenhouse. It's spring in the greenhouse.
I have officially started the greenhouse season for this year. I started down a little first spring cleaning. Swept the floor of fallen leaves and soil debris. The big spring cleaning with cleaning windows etc has to wait until it gets a little warmer .. Last year at this time I did not have the greenhouse .., then it was a pergola that had been turned into storage, so sad. This year is thus the first year. My first spring in the greenhouse. The first spring winter I can stand here in shelter from wind and cold and kick off spring. It felt wonderful.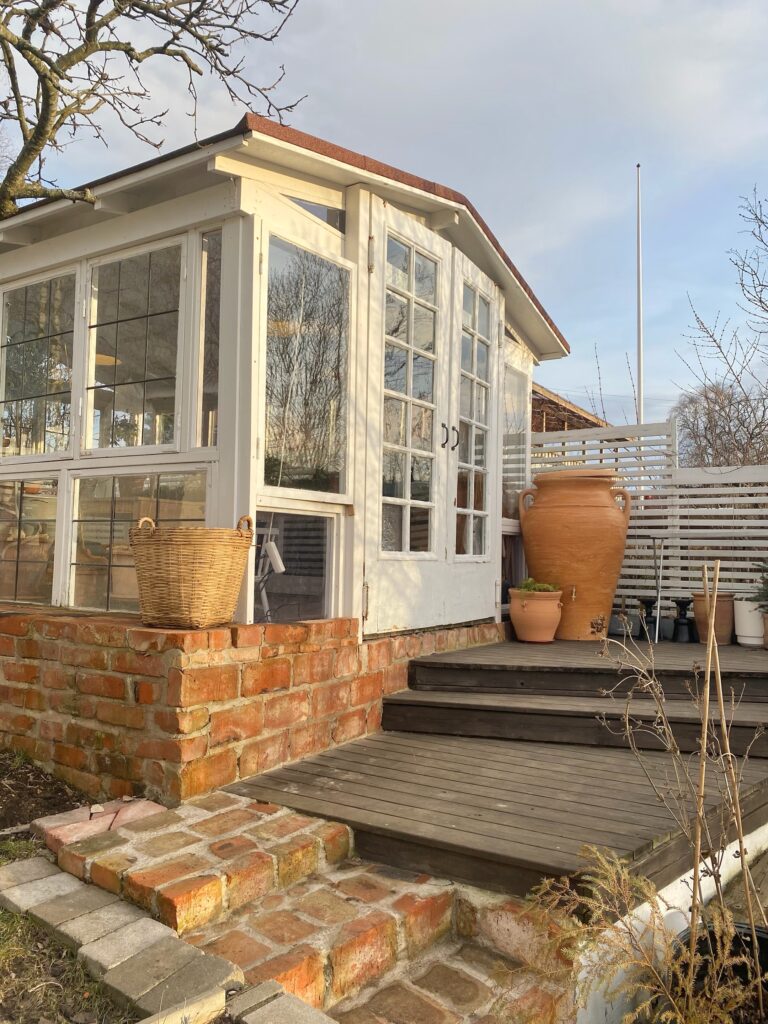 Mediterranean winter
Eddie pulled in electricity last winter so I have some heat on. The olive tree and the fig tree have done well in the greenhouse during the winter. Really good actually. I was a little unsure how it would go because it has been the first winter as I said, but I tried to imitate Mediterranean winter as much as possible. I set up plant lighting and moved the plants in the middle of the greenhouse because it is colder by the windows. Wrapped pots in blankets and warming cover material. I have watered sparingly and stopped using plant nutrients. But this weekend I saw buds on the fig tree so felt it was time to bring them back to life.
The first pre-cultivations
I have also started some breeding now. The basilica is growing, has even replanted it and the giant verbena has finally looked forward. I have sown some seeds from new brands New Botanic. Such fine and ready-made seed mixtures in lovely cured garden collections. Each seed box also comes with ingenious coconut fiber briquettes that you sow in. So heavenly easy to avoid pulling out soil like this at the beginning of the season. Everything is prepared. The only thing you need to do is really add water, and put seeds in the briquette. (after they starve out of the water).
Right now I am competing for an optional collection on instagram, do not miss it. You will find the competition here.