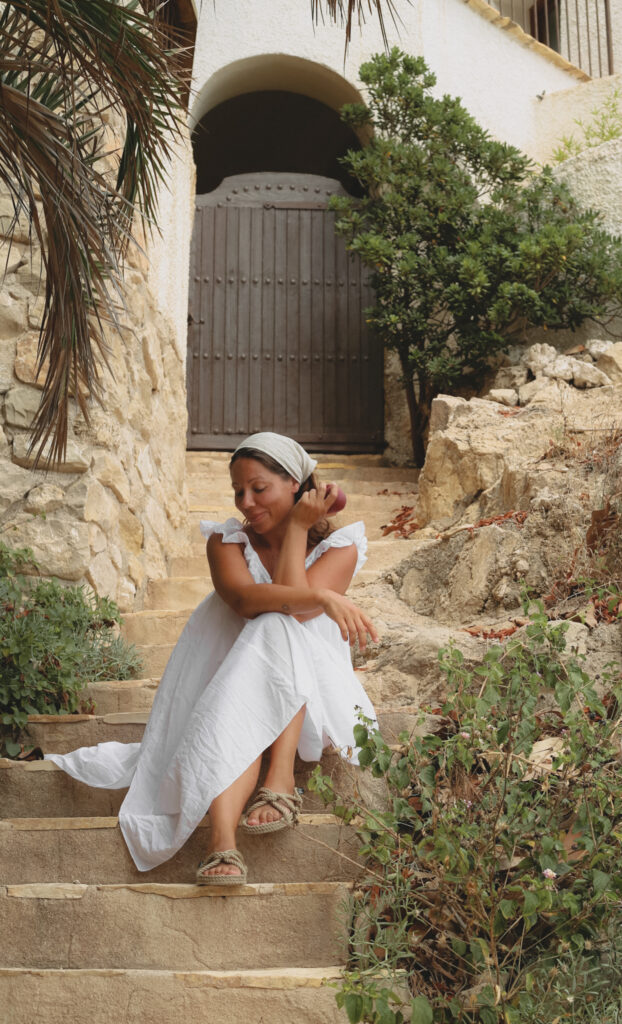 Hi, I'm Lina
So nice to mee you. I'm a sustainable entrepreneur, photographer and stylist with Italian roots. I live between Spain and Sweden. I believe slowing down and creating harmonious spaces helps us live a happier and meaningful life. When we slow down, simplify and live mindfully, we feel calmer within. It's also something that comes very natural to me because of my south Italian heritage.
A few years ago my husband got a small heart attack and I was suffering from exhaustion and was completely burned out. It was an experience that opened my eyes and taught me many things about life and how I want to live. It led me on a path of prioritising wellbeing. Of strengthening my mind and nourishing my body and soul. Of creating a life that focuses on quality experiences and creating a home that feels calm, organised and loving. A home that helps my family thrive. A slow anf sustainable home.
I simplified my life in many ways – my possessions, relationships, how I spend my time and how I parent my two children that aren't all that little anymore. Since adopting a slower approach to life and letting go of what no longer serves me, I feel calmer and more content within.
I write a this blog or journal if you like.. that shares what I have learned about living well and creating a wholesome slower life. My hope is that my words inspire others to slow down, simplify and live a more mindful and meaningful life.

COLLABORATIONS
I work with lifestyle and wellness brands to create photos and films that promote simplicity and inspire a slower pace of living. Find out more about by sending me an email to linapaciello@gmail.com
Contact
linapaciello@gmail.com