As a lover of natural materials and craft, baskets will always have a place in my home.
The practice of basket weaving is a time honoured tradition steeped in history. Found in almost all cultures across the world, basketry is one of the oldest known crafts, pre-dating ceramics and textiles. Using grasses, rushes, vines and branches from their natural habitats, people have always handwoven baskets to transport and store goods. Baskets continue to have longevity because the beautiful natural fibres they are crafted from are readily available, strong and enduring, as well as being biodegradable.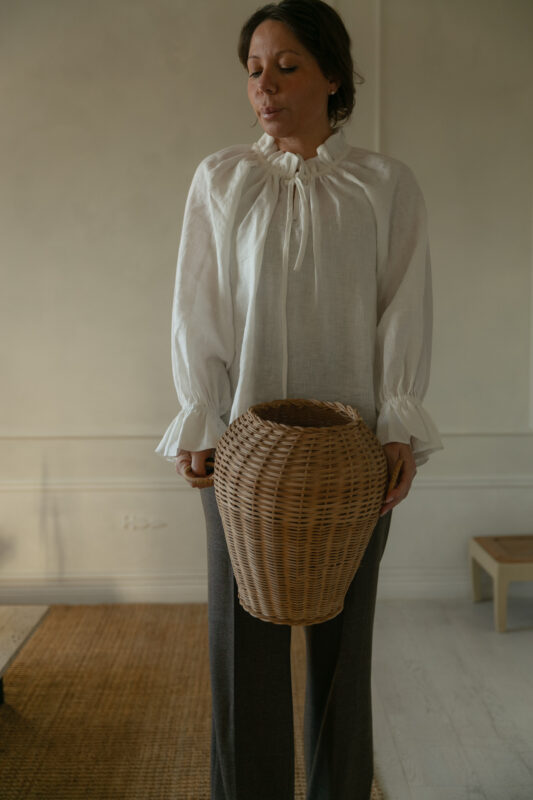 The beauty of baskets is also their endless versatility and ability to fit seamlessly into all interiors. I also love how a basket instantly adds warmth and effortless charm to the space.
I have baskets in every room and they just blend effortlessly blend in.
Because they tend to be a neutral colour, baskets work with any colour scheme, while their weaves add organic texture. Whether the style of a home is traditional or modern, polished or laidback, there is a basket, old or new to suit every space.
Baskets are an incredibly practical addition to the home and are endlessly useful in any room. They can be stored under benches and beds, in cupboards, or act as decorative accents in their own right. Baskets combine all shapes and sizes and can be used to organize, store and display a wide range of items and simplify daily routines.