A few monts ago my mum brought me beautiful old rustic wooden bench she had at our countryhouse.
She said I probably would make better use of it than having it collecting dust in the cabin.
It had a cute and actually a bit charming blue color, I had to think a while before I decided if I was going to remove the paint or not. Well I finally decided to remove it. Even if the color was cute it wasn't really my favourite. The bench is really old and had some charming marks, old wormholes (yes I think those are a bit charming) that I wanted to make sure didn't vanish in the process. That meant hardly any sanding for this project, instead I used paintremover and scraped/brush it off. Then I let it stand outside for a few weeks, come rain, come shine.
I thougt it looked a bit pale afterwards and I was after a rich and deep brown shade so I ended up giving it a light coat of waterbased stain in the shade 'dark oak'. I really like working with these stains; they come in powder in small sachets and you mix the powder with water and brush it on.
Since you mix it yourself you can easily adjust the quantity, I usually use onle one teaspon of stain in one cup of coffee with water. This is the result, and I'm really happy with this little remake and how this old rustic wooden bench got a new life.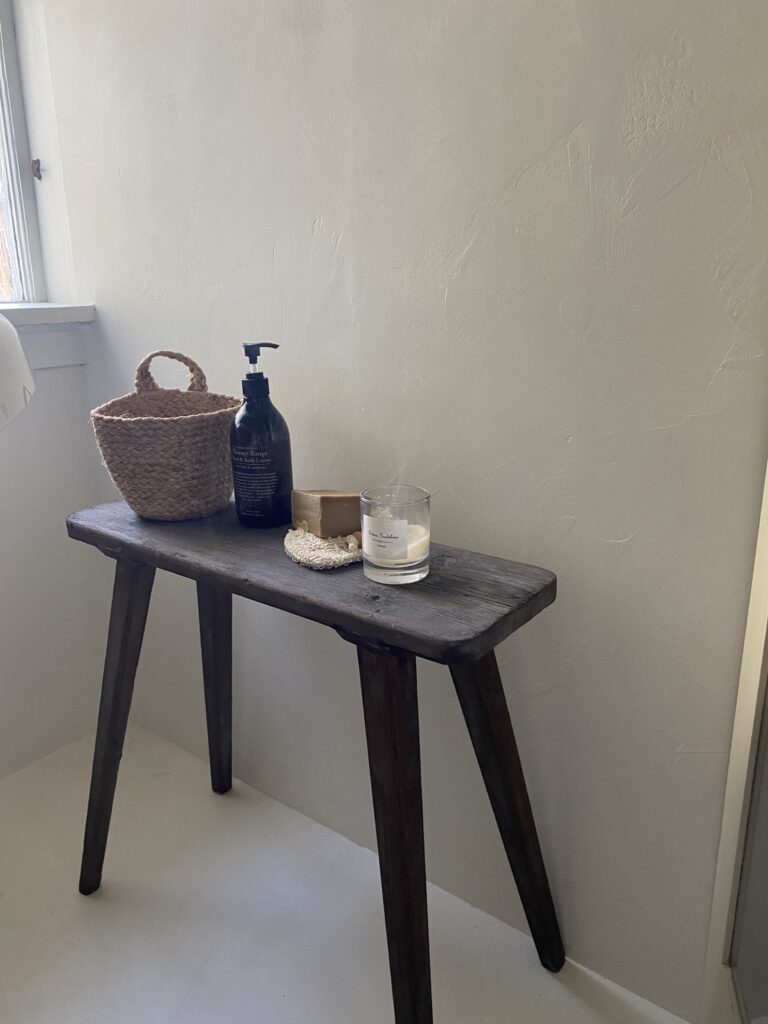 ---