Sunny and white summer dresses are a recurring and dear sign that summer is approaching. White dresses that symbolize the end of summer, weddings, baptisms, students and other wonderful and summery occasions. Many of my white dresses are used extensively even if it is not summer, but it is a little extra comfortable to wear when the heat comes.
I have used the long-sleeved white dress all year round with boots and thick knitted dresses. Now I wear the same dresses with sandals or flip-flops and maybe even have a bikini underneath.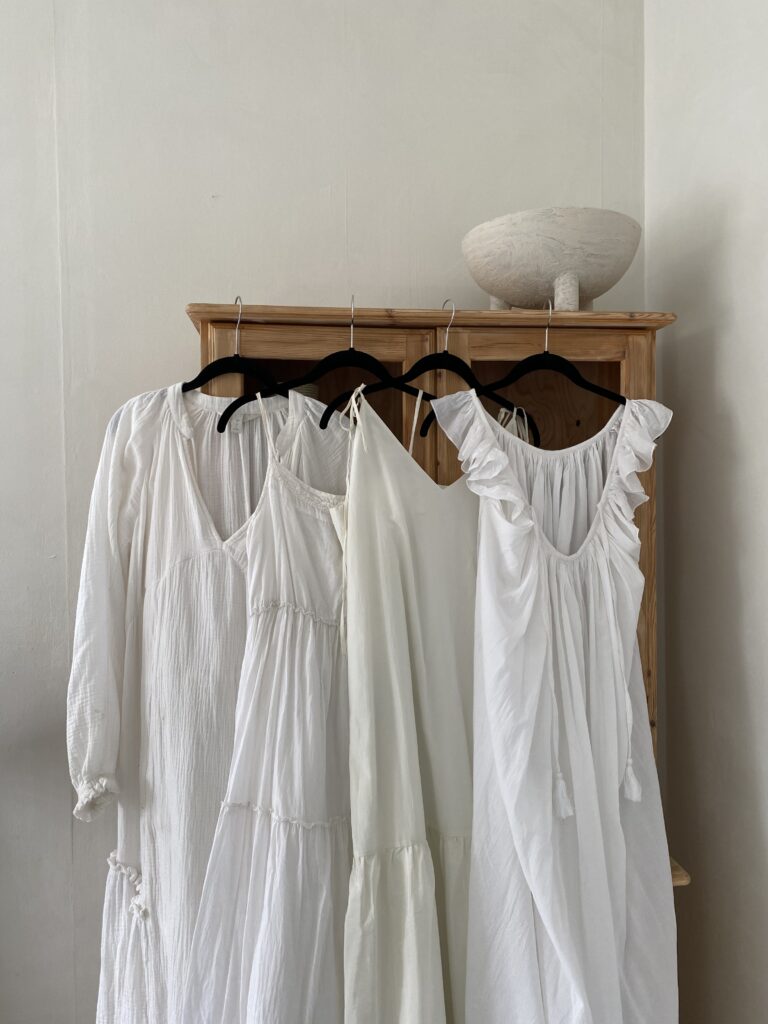 Here I have selected some favorites that are in store right now. White dresses that work just as well for parties as for vaarags. Easy to dress up or down.