In collaboration with By Benson
I want my garden shed well organized and my garden wild and lush, does that make any sense? Well it does to me and I suppose that's all that matter. I just gave my garden tool shed a very much needed makeover and i'm so thrilled by the result. I absolutely looove to organize pretty much any space. My closet is color coordinated, in my pantry everything stands in pretty lines.. and now my garden tool shed is exactly how I wanted it too. The satisfaction is real, I guess you can tell from my face.
The space already excisted. A few years ago we built a wooden half wall on the short side of the porch to protect a bit from the wind and make it cozier. On the outer side of the 'wall' we added two large barndoors and created a mini shed for gardentools. This way my husband can keep his garage for 'his' stuff and I can have the greenhouse for growing things and for storage. We where both equally happy. This past year that I have grown a passion for gardening also made me want to look over the shed. It wasn't really that inspiring. This was the starting point, the 'before'.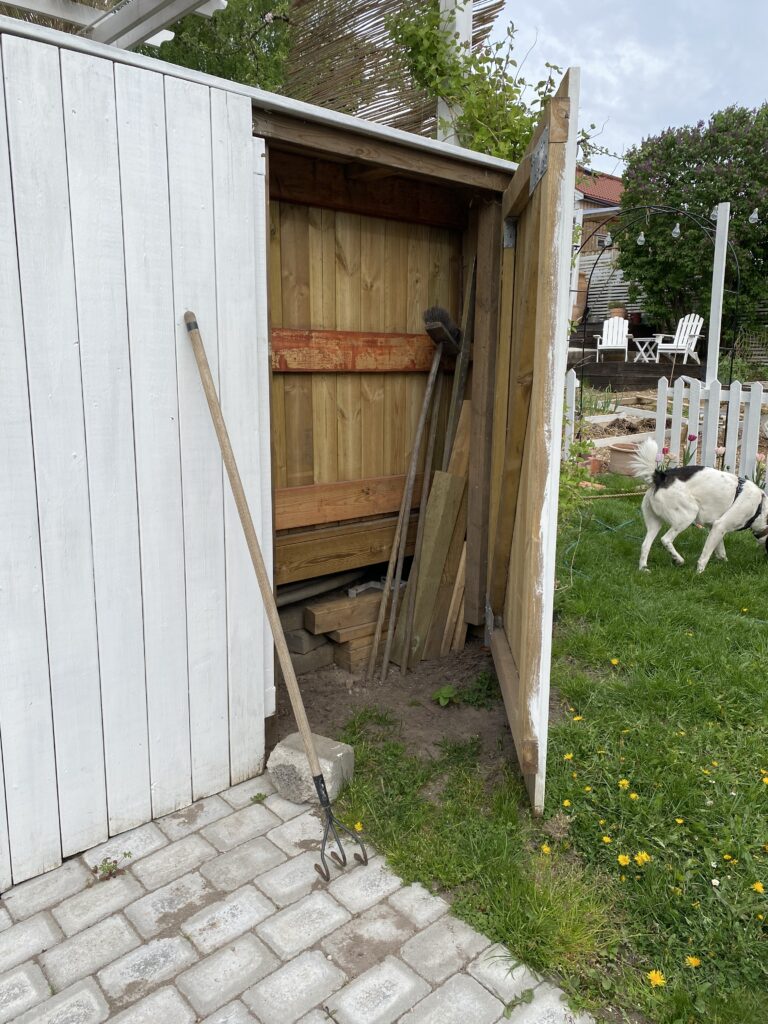 With very little I managed to create a big change, at least I think so. I had half a bucket of leftover white outdoor paint, a few pegrails, some old hangers and a new doorhook since we were lacking one and my husband had used a rock to keep the door closed. No words.. You can see the rock on the photo above.
I started by emptying the shed and brush it off so I could paint it. Then I carved out some space infront of the doors so I could add stepping stones in front. The grass groving infront would let us open the doors. Nando is always there to help and company me.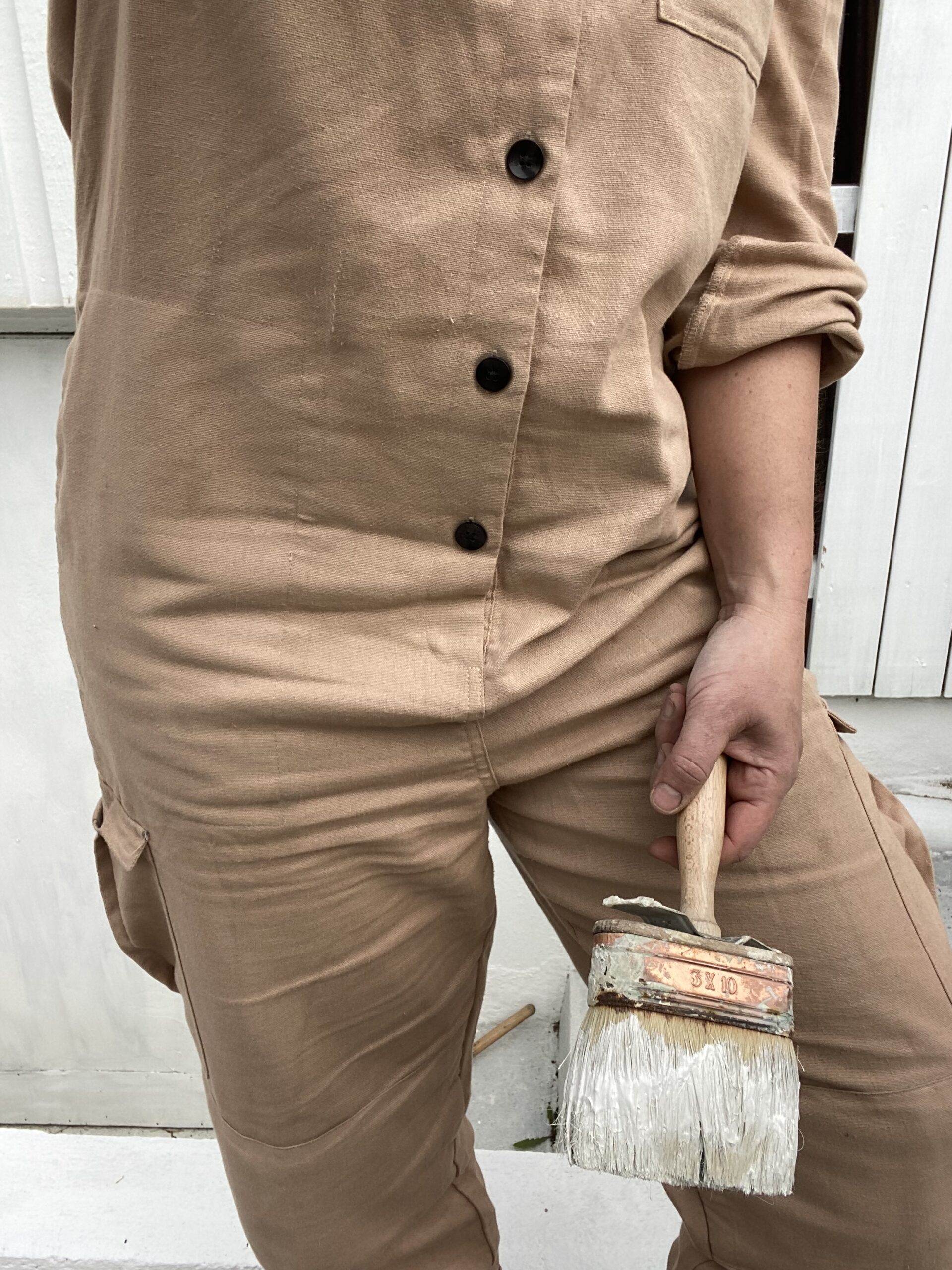 And here is the final result, the wight paint makes it so much brighter and easier to find everything. The beautiful waterhoes is from Benson and its the crown jewel of the shed. Absolutely love it!