In yesterday's episode of the program 'A farm in the middle of town', my dad and I preserved tomatoes á la italiana. I got a lot of questions about which tomatoes I grew and how we did I collect everything here. Preserving tomatoes is very common in Italy. Even if you do not grow your own tomatoes, there is a long tradition of going to organic local growers and buying lots of tomatoes. Then you gather the family and make a giant batch with filled tomato jars that will last during the winter. To preserve tomatoes and then use for pasta sauce and other cooking. So for me, this moment was very special. You could probably even say that it symbolizes my whole idea of ​​being more self-sufficient. My goal, to be able to do as my family members have done for several generations back in Italy. Preserving tomatoes is a fantastic way to make use of large quantities of tomatoes if you have succeeded with the joy of harvesting a lot of tomatoes.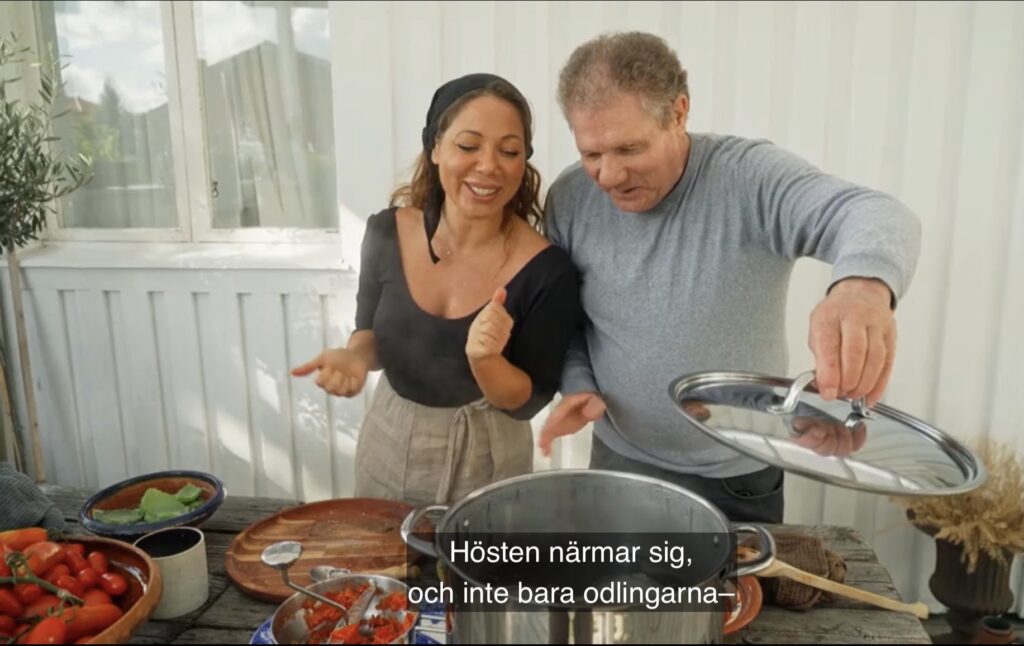 Which tomato should you choose to preserve tomatoes?
The tomato that I used in the program is called San Marzano, an elongated tomato that is excellent for making tomato sauce. A real classic. I sowed it indoors in early March and then gradually got used to the plants being outdoors gradually on sunny and warm days. May was incredibly cold this year but the days that were nice they moved out and then I took them in in the evening. Then when the temperature was higher in June, I planted them outdoors in the sunniest location. In nutrient-rich soil and properly fertilized, I alternated between diluted bokashi water, chicken pellets and well horse manure.
Recipes for canned tomatoes
You will need the following ingredients:
5 kg tomato, ripe, preferably San marzano, but it also works well with cherry tomatoes, for example
2-3 leaves fresh basil, per jar
1 krm salt, per jar
Glass jars
Pliers make it easier to pick up the hot glass jars.
Do this
Wash the tomatoes and boil them in boiling water.
Boil lids and glass jars so they are sterilized. Or sterilize them in the oven at about 120 degrees for 10-15 minutes. Remember not to touch the jars with your fingers, but keep it bacteria-free for longer shelf life.
Peel the tomatoes if you like. You can also choose whether you want to preserve them whole or divide them into pieces. Maybe pass or crush them first. What you like most is simply eating. Fill the jars all the way up with pre-cooked tomatoes. Season with salt and basil to taste. (Press the tomatoes under the liquid to get out any air bubbles for longer shelf life).
Put the lid on and cook the whole jar for at least another 30 minutes. Let the jar cool in the water - then it is ready to be stored.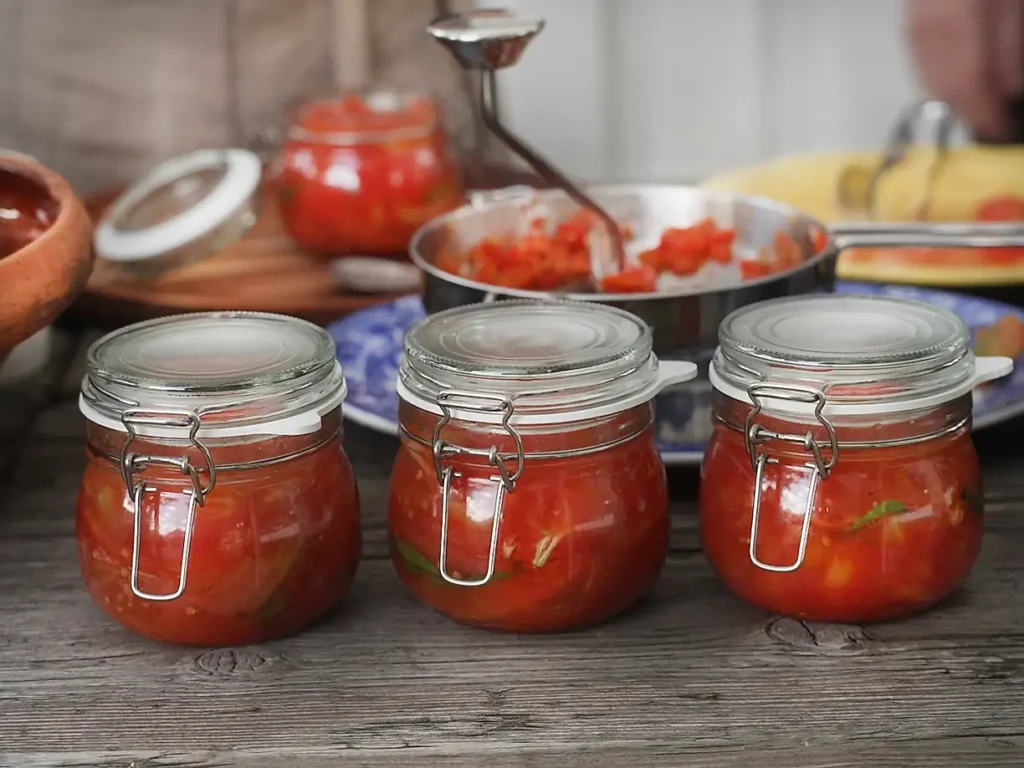 You can also save the recipe on köket.se