A late summer weekend in early September offered sun that caressed the neck and aroused the desire to plan for spring. The perfect garden weather was offered and I enjoyed as much as you can when everything is ripe and time passes slowly. Or at least I imagine that time passes slowly. Do not want to rush, want to enjoy and let the garden get drunk.
Today I co-planted the first tulip bulbs and narcissus .. I have a feeling that there will be many more. so wonderful to have the first spring flowers to look forward to. After a lot of thinking, I landed that I want to bury them between the lavender in the hallway under the climbing rose. Thought it could be nice with something that blooms early there .. and then when the tulips have withered, the lavender has started and can hopefully cover the withered tulip foliage (which should remain so that the tulip can absorb its nutrients and come back next year .)
They should obviously thrive well together, lavender and tulips.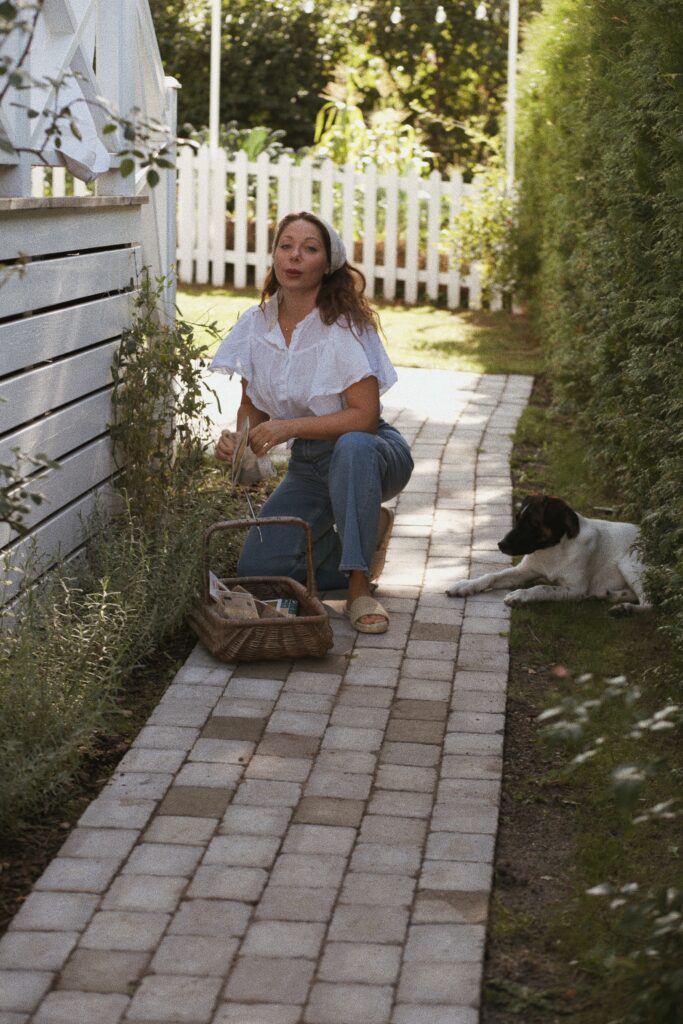 I chose an apricot color scheme for the daffodils and tulips. I love apricots and I love flowers that are apricot colored .. It will be so fun to see how they will bloom this spring.
I put the Narcissus Sweet Desire at the back, closest to the fence because it will be the highest. Then I alternated two different tulips; Tulipa Charming Lady and Mango charm.
My goal is to do something in the garden every day ... often it is more than that. It's so much fun when it grows and you get to enjoy your work. Enjoying the garden is also a big part of gardening.
Laying out some pillows and blankets, reading aloud from a book with a faithful dog as a listener and then maybe snoozing for a while .. Nando snores sweetly and the smell of san marzano tomatoes that are ripening intoxicates. Late summer anyway .. can be quite nice