I often make a creamy soup of fennel and pear during my cleanse or when I need a little more balance in my intestinal flora in general. This soup is surprisingly good, I do not know if it is the creamy texture or the flavor combination but it tastes like luxurious. Fennel is great when it comes to digestion and it is also anti-inflammatory. Like pears, together they make this soup a really good soup to make during a cleanse, detox or when you want to be extra kind to an upset stomach.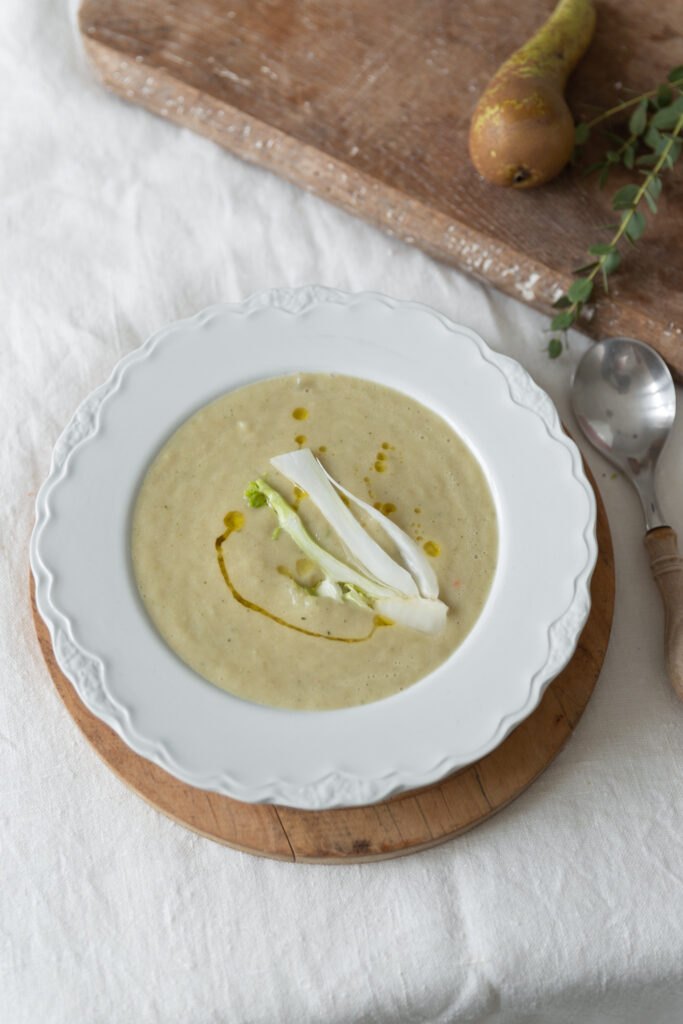 INGREDIENTS for Pears and fennel soup
1 large fennel or 2 small
1 tablespoon coconut oil or rapeseed oil
1 medium yellow onion, finely chopped
1 clove of garlic, finely chopped
500ml organic vegetable broth
1 pear, peeled and finely chopped
DO THIS
1. Chop fennel, onion, garlic and pear. save a small portion of the fennel for decoration. Use the whole fennel, stem and foliage.
Start by heating the oil and sautéing the onion. Let it be light so that the soup does not get dark in color. Roasted onions are not healthy either.
3. Add fennel, pear and broth and simmer for 40 minutes.
4. Mix the soup with a hand mixer so it becomes creamy and smooth.
5. Add more broth or water if you want it thinner in consistency. If you want to make it even more nutritious, you can add a spoonful of quinoa or oatmeal.