In collaboration with comfydence.se
Let's talk about menstrual panties, a fantastic environmental alternative to disposable protection. The feeling when you start with period panties is: why did I not start earlier? It's so smooth. Other benefits of Comfydence period panties that I like is that they are made with organic cotton on the part that's closest to the body and all materials in the panty allow the skin to breathe. This means that the air circulates and inhibits bacterial growth.
Another huge advantage is the environmental aspect; Let's say that 150 women started using menstrual pads or, for example, menstrual cups instead of disposable protection. with 000 million. If the panty is used once more during the menstrual cycle, the effect will be twice as great, depending on how many days you have menstruation. I have menstruation about 3 days a month so I have three menstrual panties. A very simple way to reduce my waste and my ecological footprint.
Using menstrual pads is no different than disposable protection when it comes to comfort and safety. If anything, it is more convenient because you avoid plastic that does not breathe and you avoid leakage. There are different models depending on what you need, super absorbent at night that also works for incontinence after birth, for example or a smaller one in a string model that is also fantastic for training because it absorbs sweat so there are no sweat marks in the crotch. Love map! Exercise panties, menstrual panties .. you choose. Maybe both at the same time.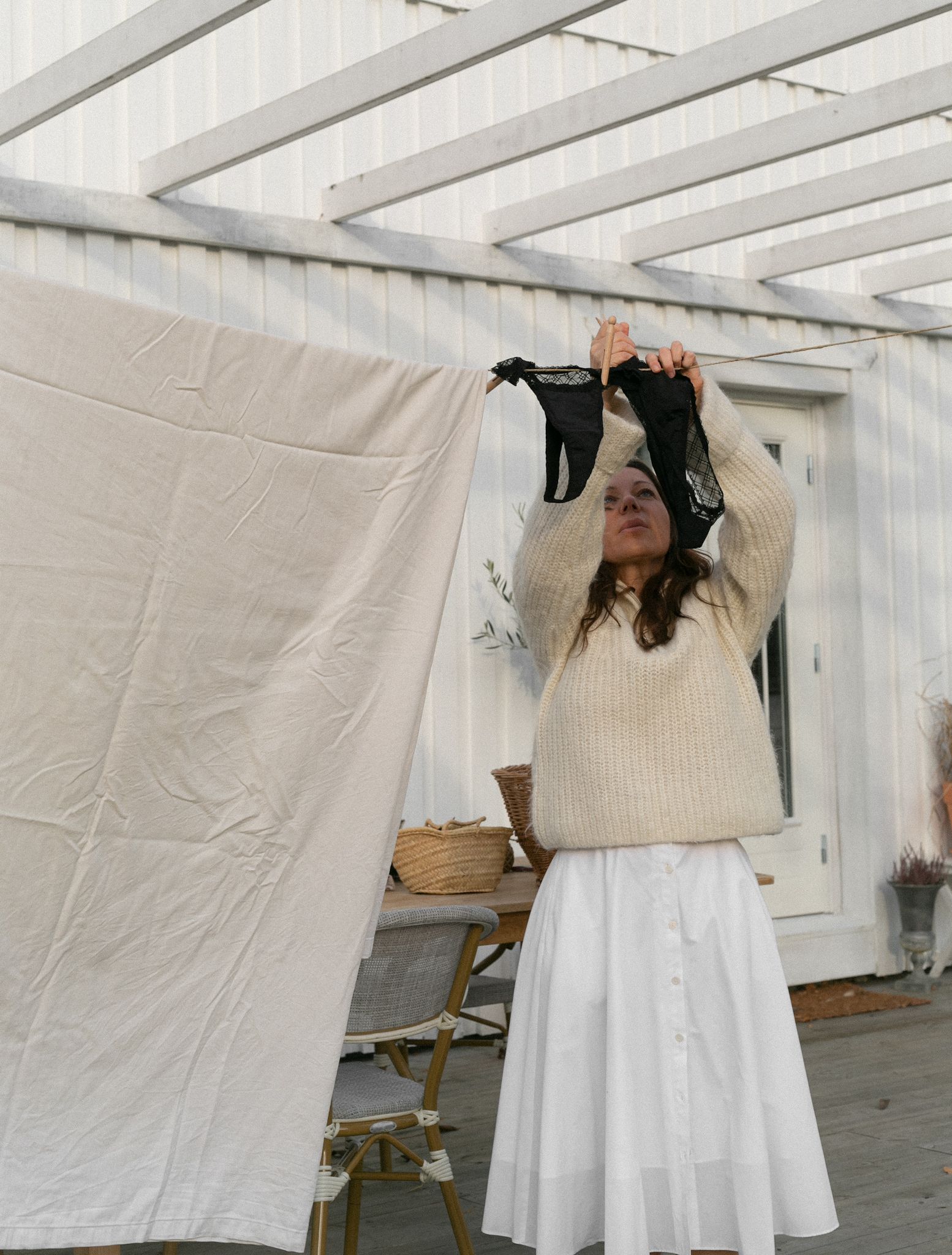 The panties come with a small black bag that is leak-proof, put the used panties in the bag before it ends up in the laundry basket and wash them all at the same time when the period is over. At least I do, and I think it works great. They are really flexible and easy to wash in the washing machine.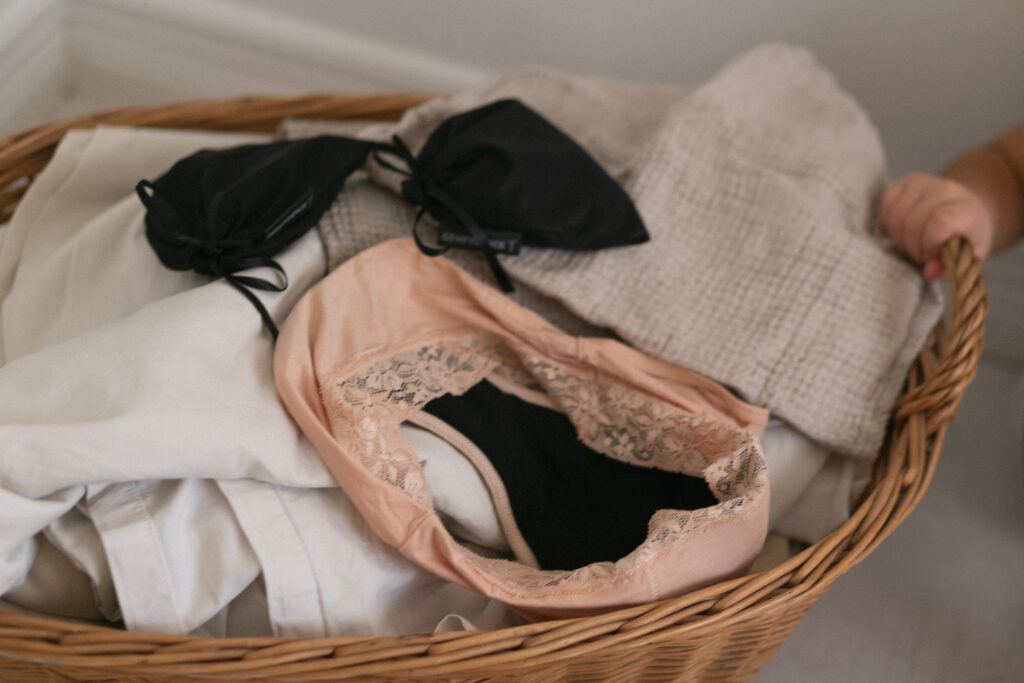 Think what a difference we could make if we were many who opted out of disposable protection! And think how nice it is to never have to run out of sanitary napkins at home ..
My menstrual panties come from Swedish Comfydence which was started and run by Linda and Anna. They put a lot of work into improving for girls and women around the world, so by buying your period panties via Comfydence, you also make a big difference globally for many others. You can read more about their commitment and work here

Comfydence panties also do not have antibacterial treatment unlike many other brands, as these are questionable from an environmental, benefit and health perspective. Such a treatment involves adding biocides in the form of, for example, silver in order to counteract bacterial growth.
Studies show that such treatment can be allergenic and does not last over time but is flushed out with the washing water with very negative environmental consequences. There are no scientifically proven health reasons for antibacterial treatment.
With code 'LINAP', you get free shipping throughout the EU until 28/2 2022 if you would like to try it on. The try-out guarantee is always valid for 60 days on the first pair.