Rykande het tävling med Nespresso inne på mitt instagram!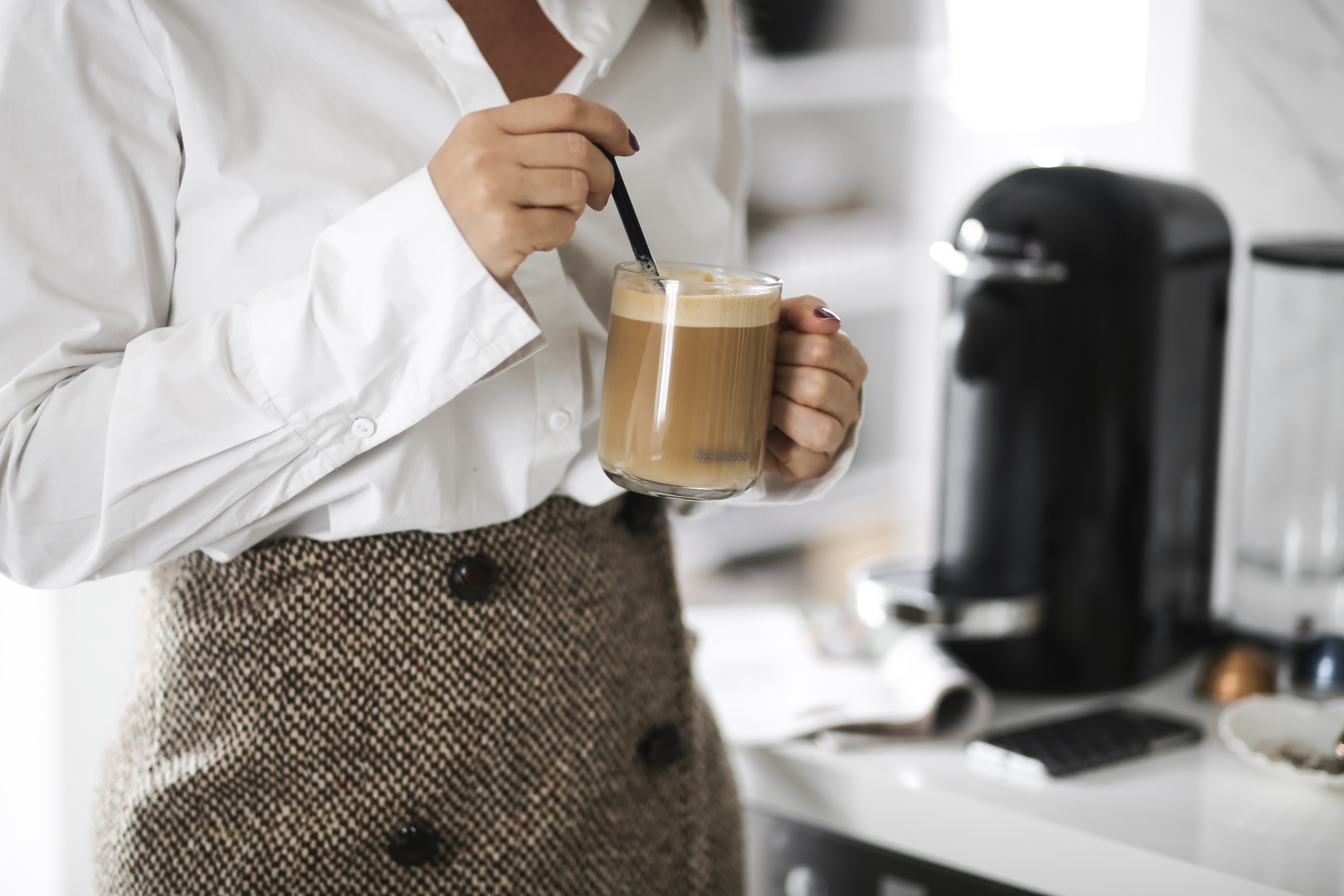 Tävlingen är enkel och du tävlar inne på mitt instagram,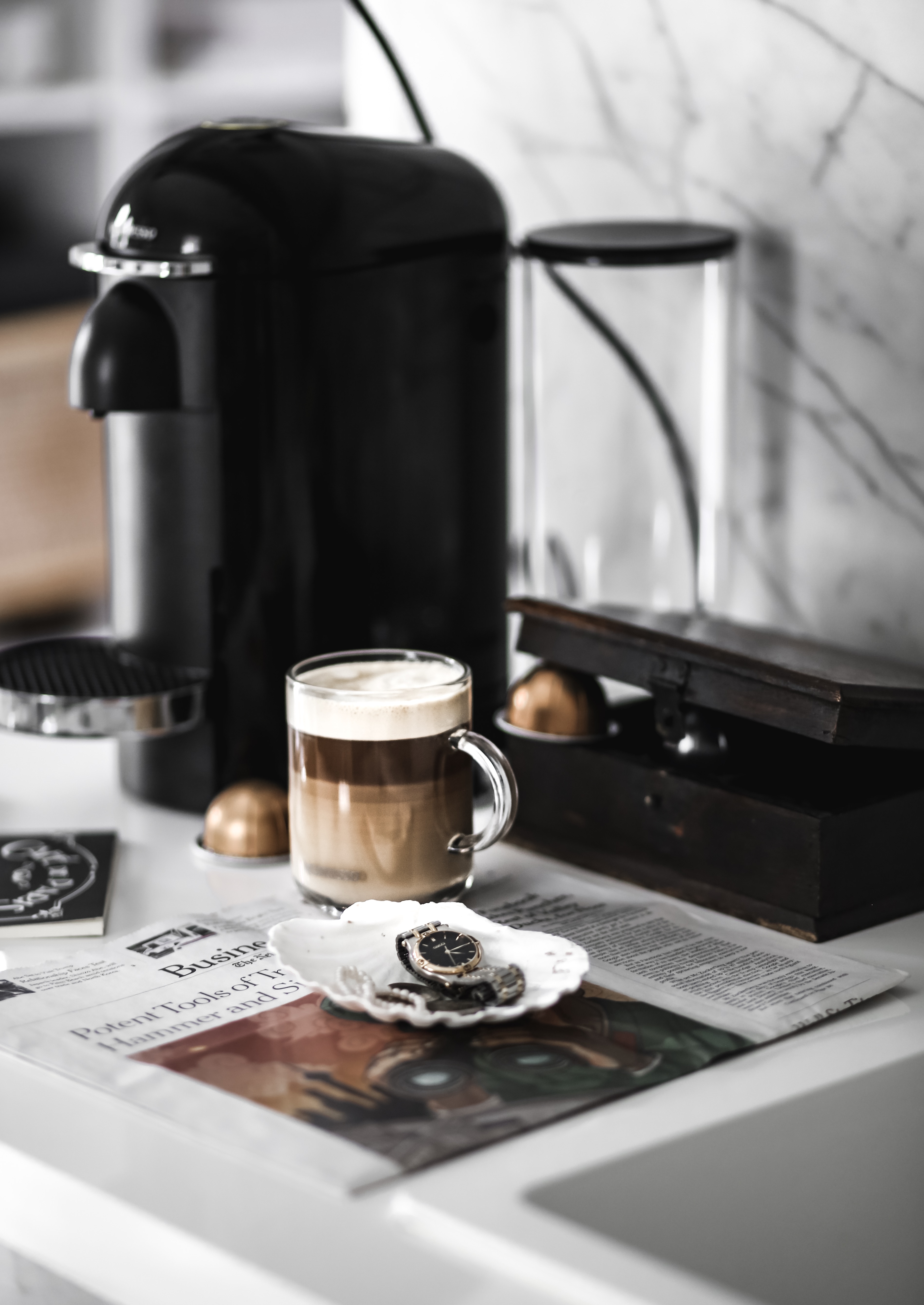 Rykande het tävling i samarbete med Nespresso!
Ni vet hur mycket jag älskar kaffe och min Nespressomaskin – därför är jag så glad över att kunna tävla ut hela 3 st Nespressomaskiner från det nya kaffesystemet Vertuo.
1. Svara på frågan: Hur många koppstorlekar kan du brygga med Vertuo?
2. Motivera varför just du borde vinna en Vertuo? Är du tröttast i stan? Kaffeälskare?
Tagga gärna 3 vänner som du tror skulle vilja vara med och tävla.
Tävlingen avslutas 2/11/2018
Lycka till!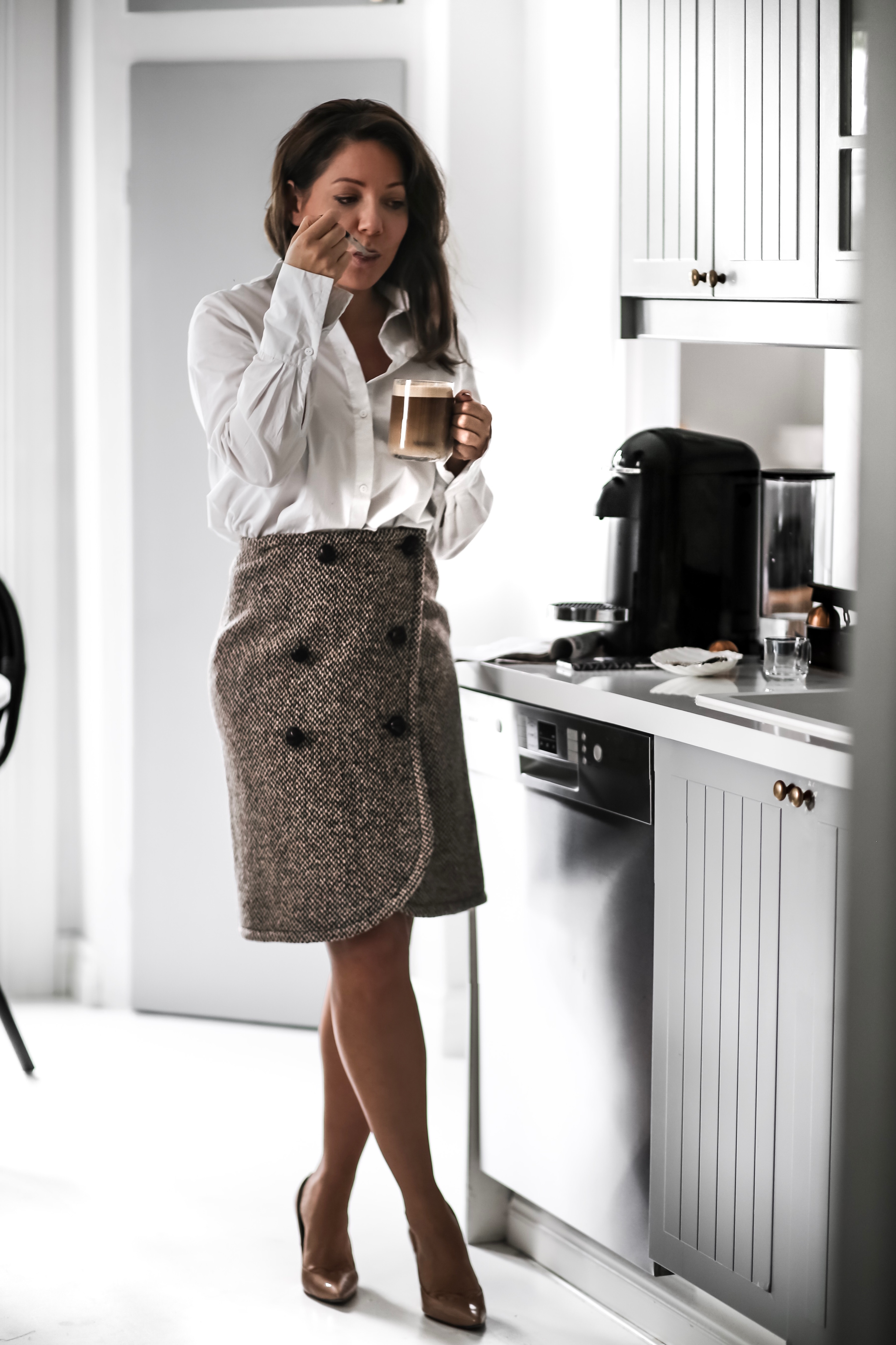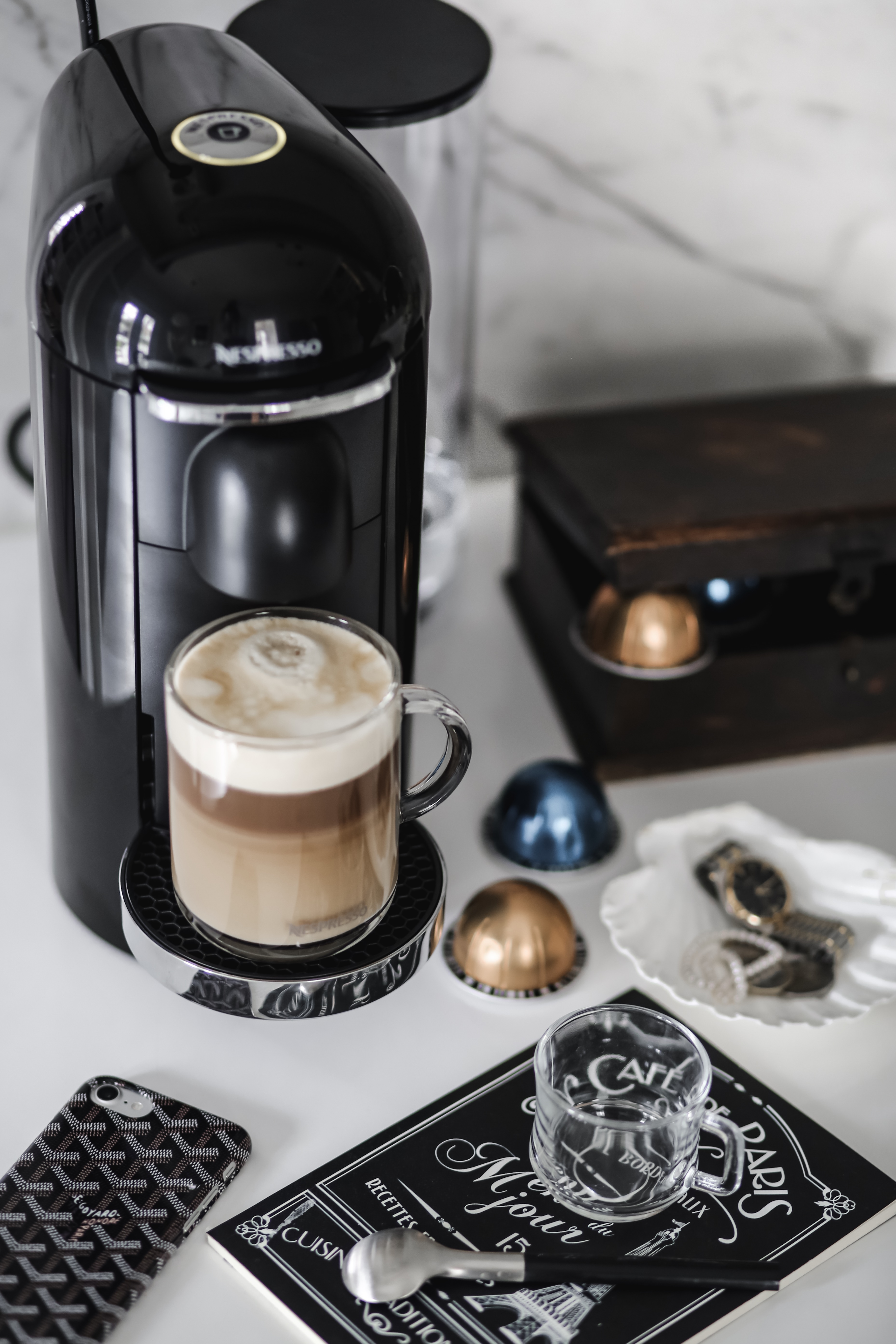 Det finstilta men viktiga kan du läsa här:
NESPRESSO VERTUO PROMOTION: TERMS AND CONDITIONS
1. PROMOTER AND ORGANISER OF THE PROMOTION
1.1. Nespresso Sweden, Karlavägen 102, 115 26 Stockholm, is the promoter and organizer of the promotion (the "Organizer").
2. WHO CAN PARTICIPATE
. 2.1. Participants must be 18 years or over, at the date of participating. Under-age entries are automaticallyvoid and the Organizer reserves the right to withdraw a prize or to refuse admission without any compensation.
. 2.2. Participants must be a resident of Sweden.
. 2.3. Employees of the Organizer, and theirimmediate families, as well as any person professionally
connected with the Promotion shall not be entitled toparticipate.
3. HOW TO PARTICIPATE
. 3.1. The Promotion is open for entries from 29/10/2018 upto and including 2/11/2018.
. 3.2. To participate in the Promotion, the participantshall answer the question: "How many cups do Vertuo brew?" and motivate why he/she should win a Vertuo.
. 3.3. Only one entry per person is allowed. In the event of multiple entries for or on behalf of any person, all entries from that person will be disqualified. Entriesfrom agents, third parties, organised groups or generatedautomatically by computer will not be accepted.
. 3.4. Entries that are vulgar, offensive, indecent, defamatory, inappropriate for general public communication or which portray or encourage illegal activities will be automatically disqualified.
4. PRIZES
. 4.1. The prize is a Nespresso Vertuo machine.
. 4.2. The value of each prize is 2 499 SEK.
. 4.3. The prizes are as described in these terms and conditions and there are no cash or other alternatives. Other possible personal charges or expenses such as, for instance, tax, will be the sole responsibility of eachwinner.
4.4. Prizes are subject to availability and the Organizerreserves the right to substitute prizes of equal or greatervalue at any time.
5. WINNERS
. 
5.1. At the end of the Promotion period, 3 winners willbe selected by a jury.
. 5.2. All decisions of the Organizer are final, bindingand not open to discussion or appeal.
. 5.3. The names of the winners will be published on the Instagram account @linapaciello, on XX. The Organizer will also contact the winners by email, as provided with their entry, but shall have no responsibility for any failed communications or errorsthey are caused. The Organizer will notify each winnerwhen and where the prize will be delivered.
. 5.4. If a potential winner cannot be contacted for any reason, or is unable or unwilling to take up a prize, an alternate winner may be selected by the Organizerand offered the prize without any liability to the firstpotential winner.
6. PERSONAL DATA
. 6.1. The Organizer may require participants toprovide personal details as a condition of entry or participation in the Promotion. This could, for instance, include: full name, full address, country of residence, email address, telephone number, age (or over 18 confirmation). Other information may also be required.
. 6.2. Personal data submitted in connection with the Promotion will only be used to administrate and conduct the Promotion, and will be deleted when the Promotion, and the distribution of prizes, has beencompleted. The participant may at any time contact the Organizer to check, or request a correction or deletion, of their personal data.
. 6.3. The Organizer may transfer the participants' personal data to its third party service providers, butonly for the reasons stated above in these terms and conditions.
. 6.4. By participating in the Promotion the participant accepts the collection and processing of itspersonal data, in accordance with what is stated in theseterms and conditions. For further information on howNestlé is handling your personal data, please read ourConsumer privacy notice, https://www.nestle.se/info/yourdata.
7. GENERAL
. 7.1. If for any reason any aspect of this Promotion is not capable of running as planned, the Organizer may in its sole discretion cancel, terminate, modify or suspendthe Promotion, or invalidate any affected entries (thisincludes, without limitation, by reason of infection by computer virus, network failure, bugs, tampering, unauthorized intervention, fraud, technical failures or any cause beyond the control of the Organizer whichcorrupts or affects the administration, security, fairness, integrity or proper conduct of this Promotion).
. 7.2. Organizer reserves the right to clarify errorswhich result from the printing and/or publishing ofthese terms and conditions or other communication in relation to the Promotion.
. 7.3. By participating in this Promotion, participants(i) agree to be bound by these terms and conditions, including all eligibility requirements, and (ii) agree tobe bound by the decisions of Organizer, which are final and binding in matters relating to the Promotion. Failureto comply with these official rules may result in disqualification.
. 7.4. No warranty or guarantee is given by the Organizer in relation to the prize.
. 7.5. Organizer shall not be liable for any loss or damage whatsoever that is suffered by any participant or winner (including but not limited to indirect or consequential loss), or for any personal injury sufferedor sustained, as a result of taking part in this Promotion or taking any prize, except for any liability that cannotbe excluded by law.