In collaboration with Italian Art Mikrocement
Our kitchen just got a facelift, a sustainable renovation with microcement. I'm beyond happy with the result. Minimal but warm. Modern but at the same time utterly timeless. Calm and simple.
If I had to choose only one typy of material or product when it comes to renovating sustainably I would choose microcement without hesitation. It's stronger than regular cement-based mixtures and its also suitable for just about any surface, tile, laminate, wood and many more. Microcement is also a very eco-friendly and sustainable option in different aspects. You dont need to tear out exixting surfaces if you want to give your house a new look. Maybe the bathroom tile or the kitchen countertop is in good and functional condition but you don't like the look and feel of it. Then microcement is a great option. You just cover the existing surface with it. The less we throw away and recycle instead, the better. You can also choose pretty much any color you want -However I chosed the natural unpigmented color of the microcement. I think it's perfect just as it is. We applied the microcement on the counterop and on the old backsplash tile for a smooth and seamingless finish.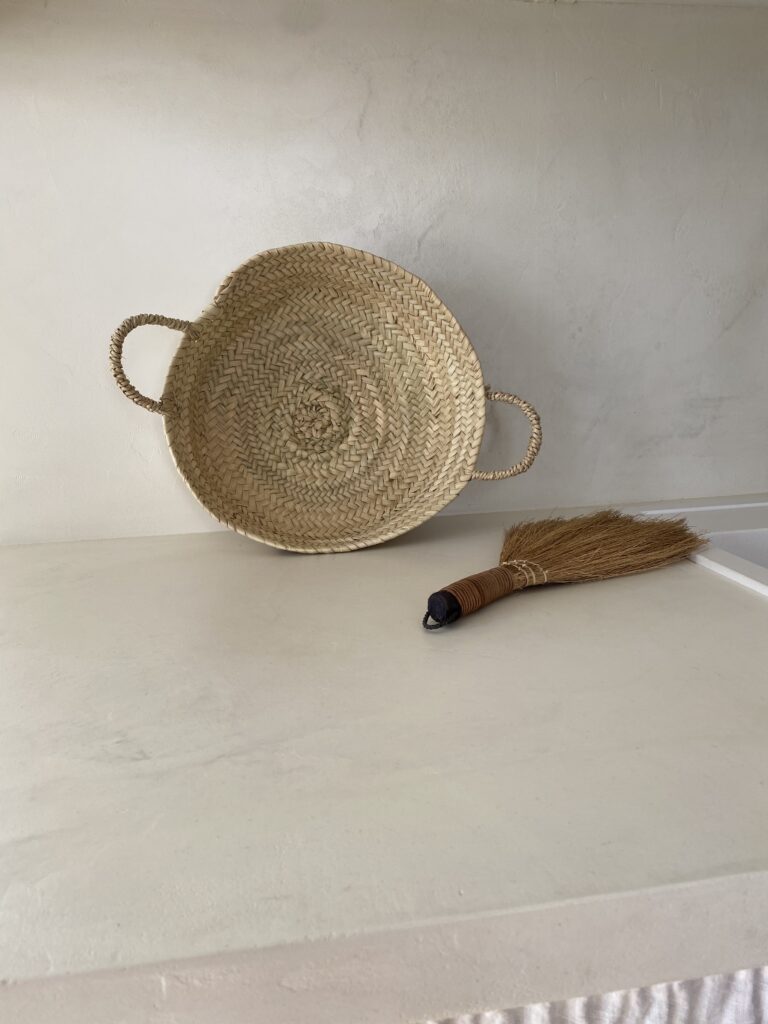 What is microcement?
Microcement is a blend of cement, fine aggregates and polymers, along with a waterproof sealant that makes it ideal for kitchens and bathrooms. It also creates a joint-free finish that's super-easy to clean. It's long-lasting, making it a good choice for your economy and the earth. Like all cement products, it takes a bit of time and a few layers to make microcement, but once it's installed, it will last indefinitely. There's also very little waste created during the application. And once it's applied, no volatile emissions are emitted. Microcement also has a lower carbon footprint. 'Tiles, marble and other traditional finishes are heavy and come with a larger CO2 cost when it comes to transporting them, 'This finish is lighter, and therefore it has a much lower CO2 cost.' The secret to success with microcement is to make sure the underlying layer is firm and won't move or crack. The colors, textures and styles are pretty endless.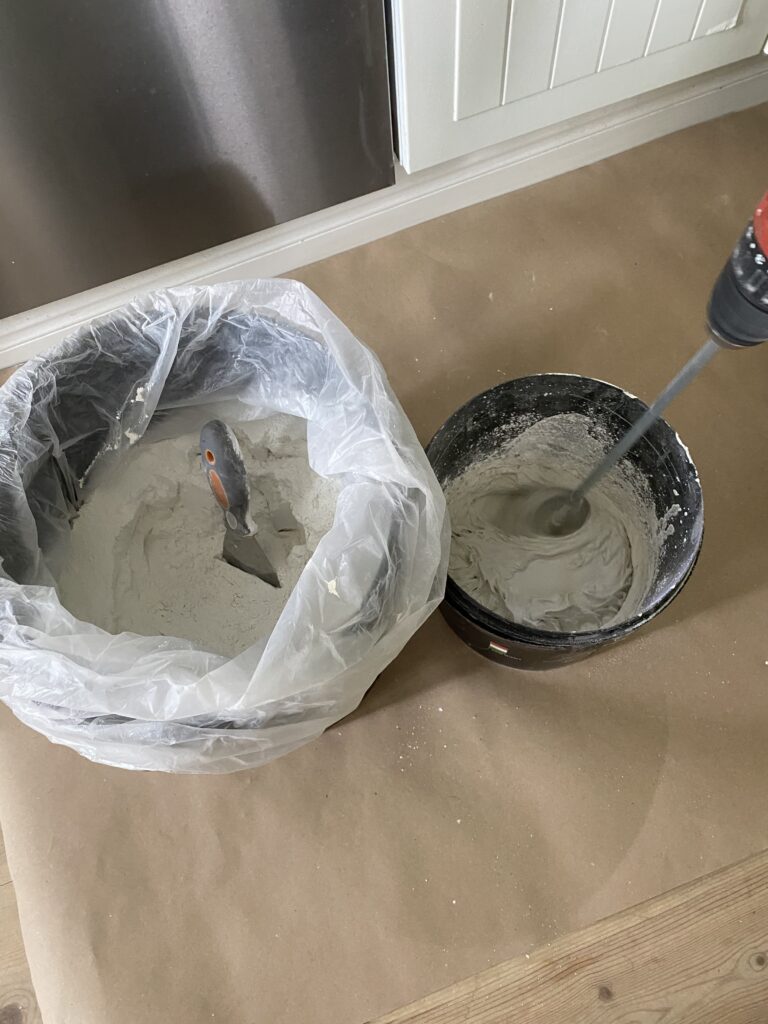 Can you apply microcemnt by yourself?
Many of you ask if its possible to apply it by yourself and the answer is yes you can. I've done it twice already. You need patience, a steady hand, great tools and a soft touch. However this time I got help from a true proffessional that uses only the very best quality of microcement; a Italian brand called Nikkolor.
-And yes, there's definitely a huge difference between different brands. I realize that now that I can compare. There's also a difference between how my own work with microcemt looks compared to the one that 'Italian Art Mikrocement' applied in my kitchen.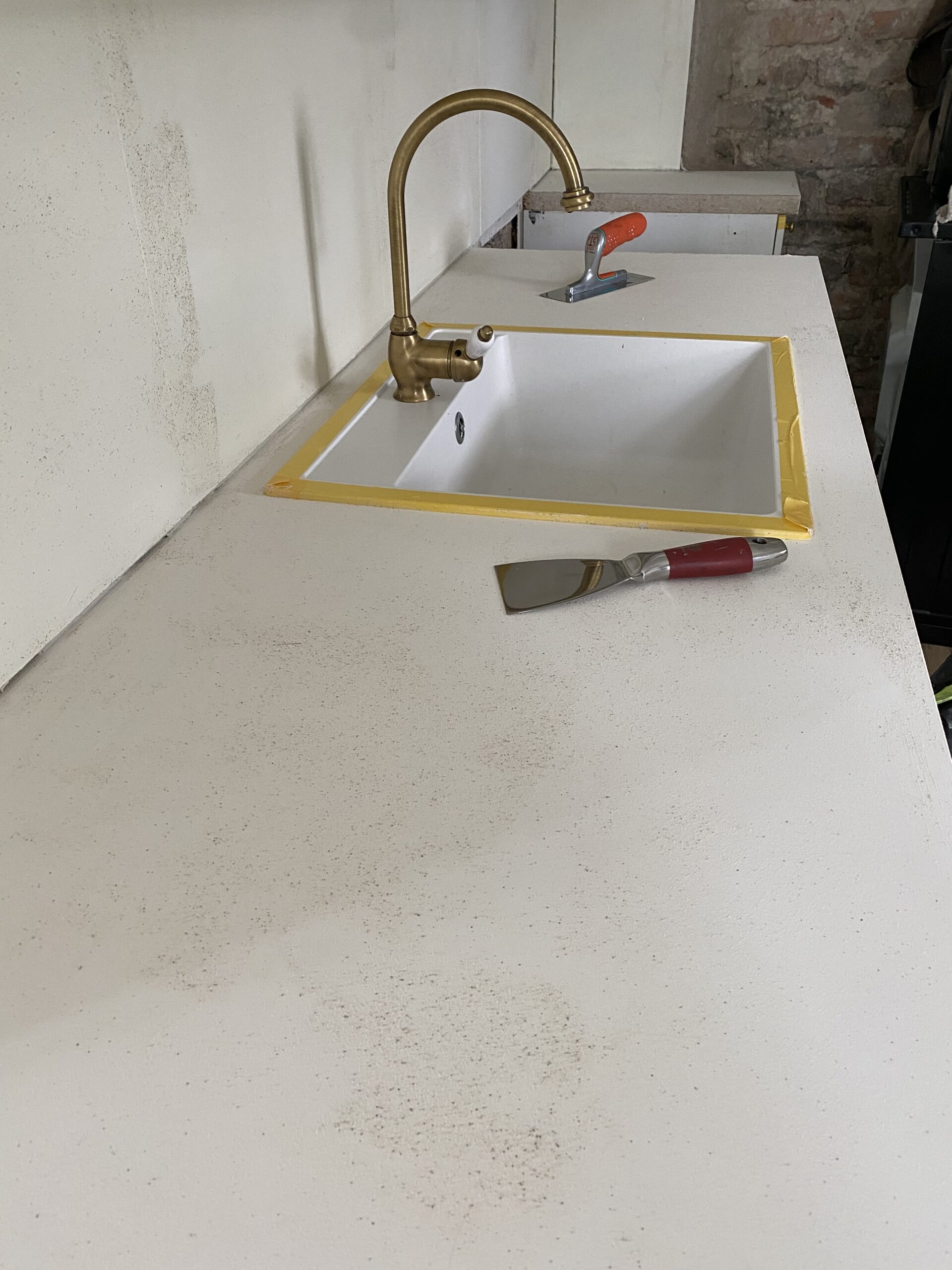 Discount code
If you live in the Stockholm area I have a very nice discount code for you. 10% off with code 'linapaciello'.
so if you ever thought about renovation sustainably with microcement I can highly recommend 'Italian art Mikrocement'. You can also apply the ROT-avdrag on top of the 10% which gives you a 60% discount.

Before and after
We had a fully functional countertop and tile before. But I did't like the highgloss countertop and I had painted the tile as a provisional solution until we would apply the microcement. I also sold our stove and bought another one (secondhand) that I think suits the kitchen better. Less modern, more timeless. It's not a huge difference but it's in the details as they say and I'm extremly pleased with the change.