Since slow living is all about a mindset it naturally encompasses all areas of our lives and applies to everything from what we eat to how we decorate our homes. Like slow interiors, slow fashion and slow food, slow gardening is inspired by the slow food move that i grew up with, which began in the 1980s in Italy.
Slow gardening is the only way I can and want to grow my garden. It consist in the idea that good things take time – the seasons, after all, can't be hurried. (Especially not in Sweden). There used to be a time years ago where I would rush to the garden centre on the first sunny weekend of spring, to buy plants and flowers. But a genuine and poetic garden takes time to grow. Thats the beauty of it. You create a story and a journey.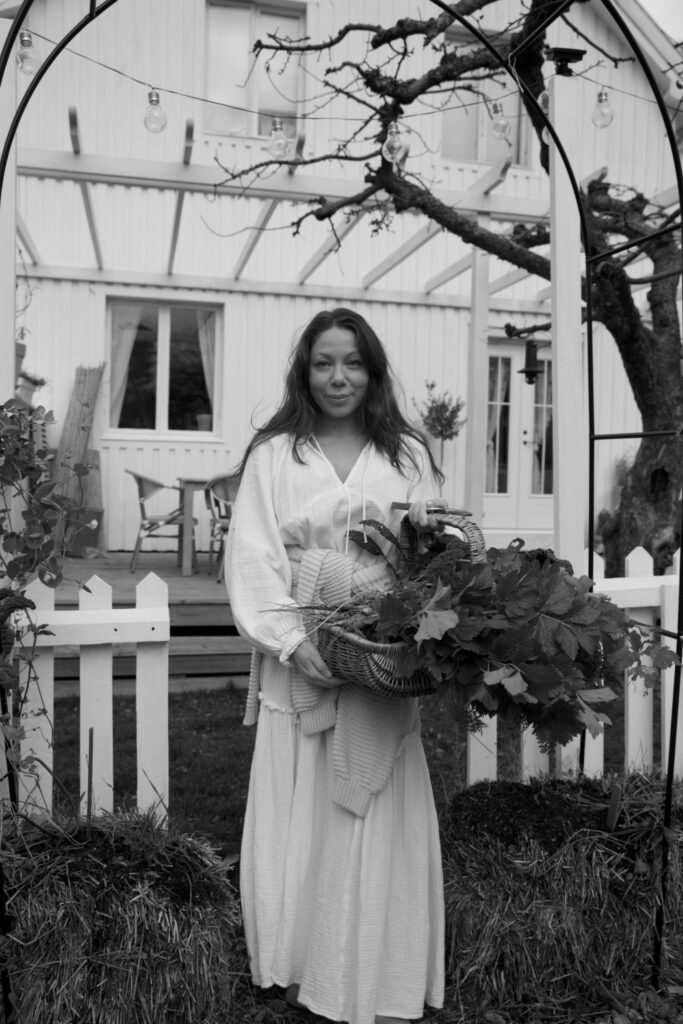 Slow vs fast gardening

I was never really happy with those plants I bought, I mean the result.. it it's like fast food and slow food. Slow gardening takes a longer term approach which follows the changes of the seasons. Slow gardening should leave you with something to work with, plan and look at 12 months out of the year. Less instant gratification for the summer and rapid garden makeovers and more enjoyment in the slow process. Thats why I particularly love perennials..– plants that return year on year and buxom since they are green all year round. I also enjoy drying plants and collecting seeds like today with these dry wild cilantro. To separate the tiny seeds and then watch them grow.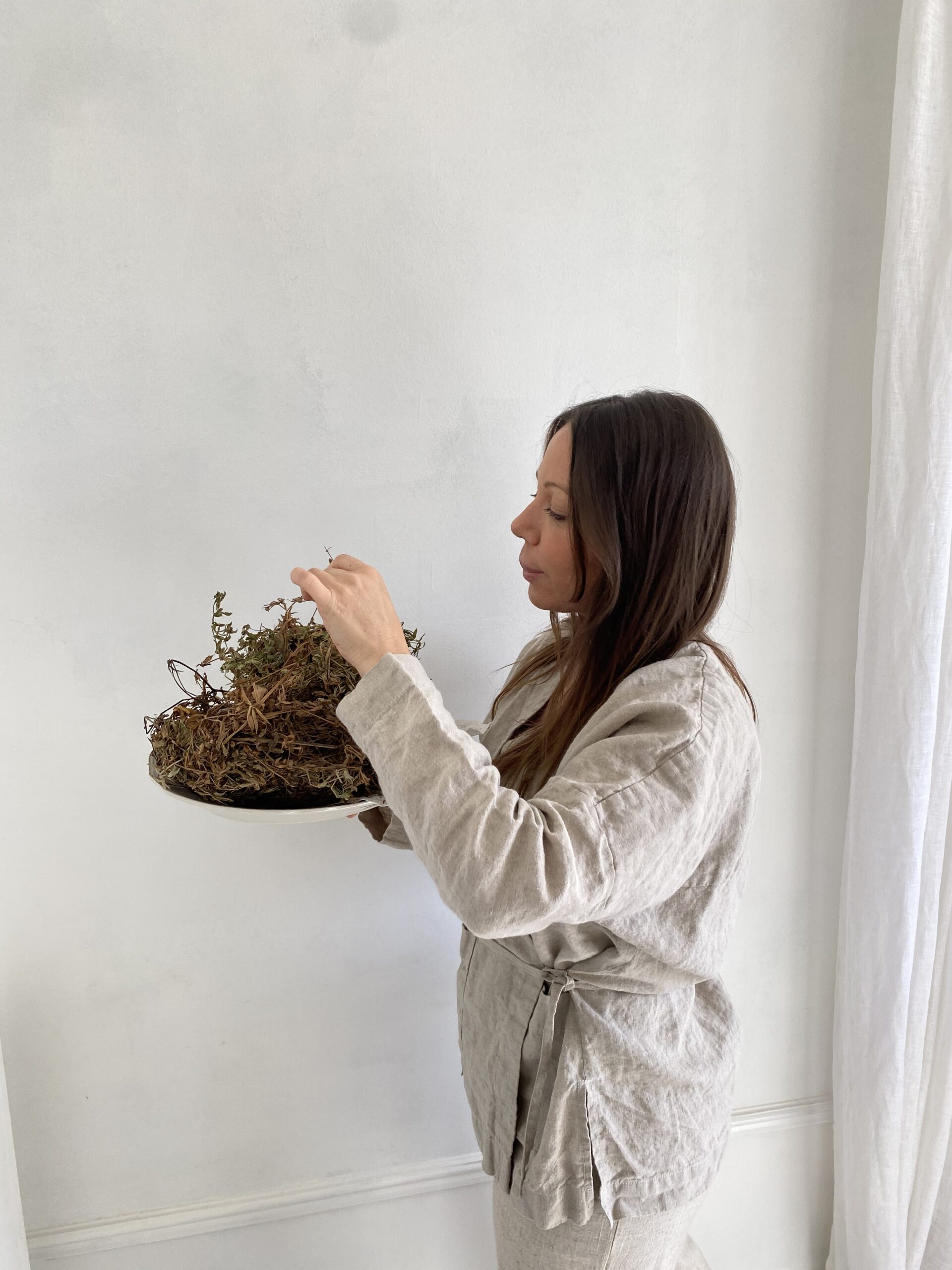 Slow gardening is about the pleasure in nurturing plants and growing your own produce and rejects the idea of a perfect garden. Slow gardening doesn't mean being lazy, rather it supersedes the idea of strict checklists and unnecessary stress with a focus on personal and environmental well-being. It's satisfying, rather than a chore. I feel that there is enough stress in our daily life and I don't want my garden to add to it. Rather the opposite.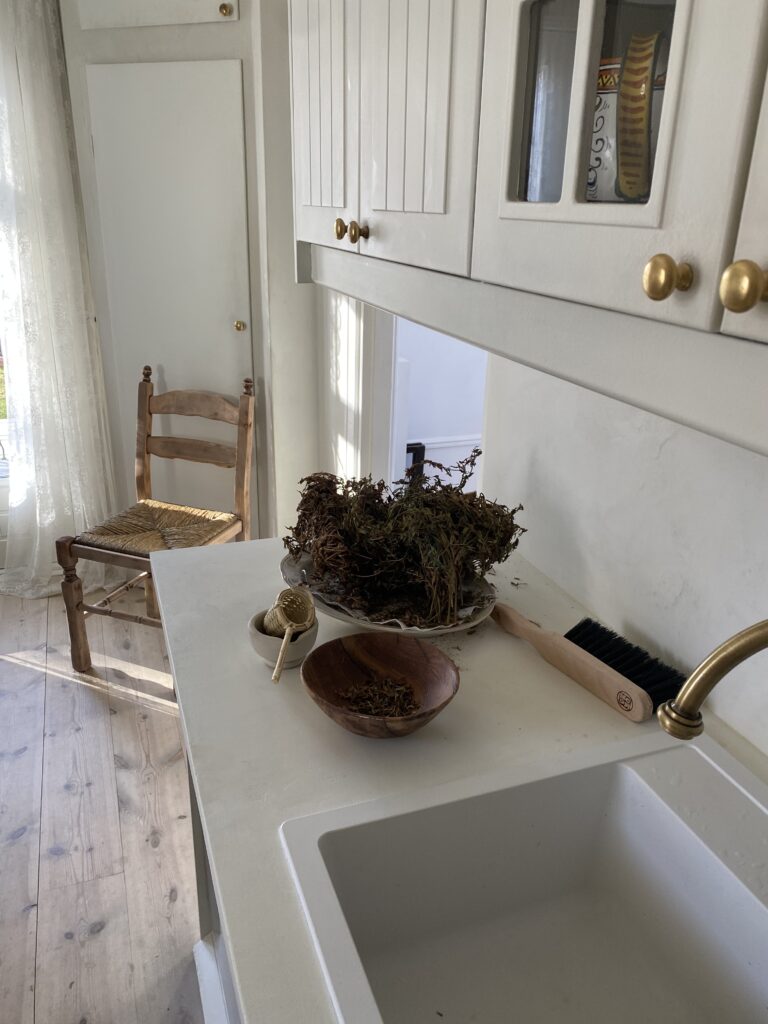 Much like the slow food movement which emphasizes with local food traditions and a strong connection with the food, eating mindfully, slow gardening results in a stronger connection to the earth and natural world. It makes me feel more grounded. The slow garden and the slow food movement are closely intertwined, helping us to repair the broken connection between growing and eating your produce and food. To grow your own flowers or food automatically gives you more perspective and respect for mother nature. Something we could all use more of.
In short, slow gardening is for me is:
Enjoying and finding satisfaction in the process of gardening, rather than achieving instant gratification and ignoring others' view of what makes a perfect garden.
Feeling more connected to the natural world, where our food comes from and the local environment.
Understanding the whole cycle of nurturing your soil with food scraps, growing flower and produce, collecting the seeds and drying them during winter so you can sow again in spring.

Embracing Slow Gardening
To adopt a slow gardening mindset, I would recommend remove the parts of gardening that you find stressful. Don't like cutting the grass, or feel mowing and fertilising isn't very sustainable? Then embrace lawn alternatives, such as wild flowers – there are no rules for what you should have in your own garden. A minimal garden with lots of stones is also an option.
Respect and encourage wildlife to thrive in your garden.
Use fewer power tools, and instead use hand or manual tools. To use the hands and the body feels good and makes it easier to connect with the earth.
Reuse and recycling items in the garden for innovative containers.
For the best chances of success (with less effort), choose plants that will thrive in your garden without excessive care.
And finally, experiment in growing your own fresh produce. If I could learn so can you.
I found that slow gardening gave me a new life. Its a very mindful activity. You can reconnect with your surroundings, notice the form and colours of plants and the wildlife that's visiting. It's a kind of active meditation. It's also gives a great sense of purpose.