Have you heard of Fire cider? A wonderful health threat with lots of tears in. Originally the recipe comes from the UK and there are as many varieties as there are families. But the basic idea is to mix ingredients that are anti-inflammatory and antibacterial with apple cider vinegar, then let it soak for 3-6 weeks before straining and mixing with honey.
This way in the autumn, when it starts to get colder and the time for colds comes, you take a health threat to help the body a little on the run. Either for preventive purposes or to recover faster and reduce symptoms.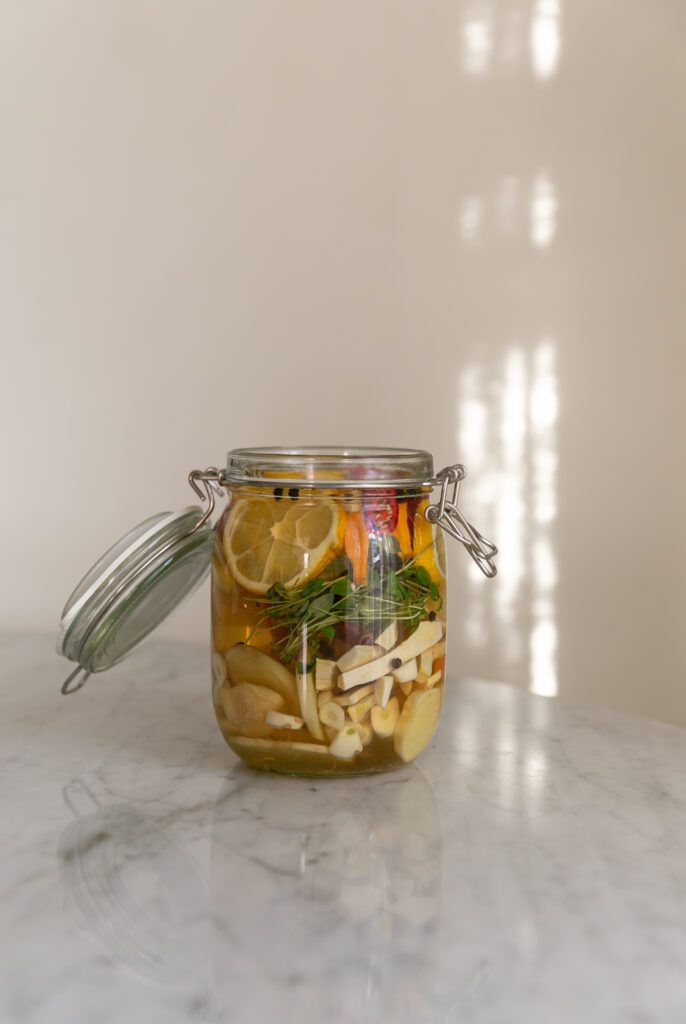 Fire cider is a really old and popular tradition and I like it a lot. As I wrote earlier, there are several variants, but most are very similar to the recipe I was going to share today. I have filled a jar of 1L and I used the following ingredients. Chop quite coarsely. It should still be filtered out so it is not so careful.
about 0,5 l apple cider vinegar
1 piece Fresh horseradish
about 1 musk black pepper
Ginger
1 chili
1 organic lemon
Thyme
1 clove of garlic (ie several slices)
Fresh turmeric
cinnamon sticks