The slow living aesthetic is usually characterized by a neutral color scale and this is what it looks like at home. Of course, that does not have to be the case. Slow living is, after all, about an attitude and not a specific interior design style. Applying the slowliving concept to your interior, on the other hand, is an effective way to more easily create a more timeless and at the same time a more sustainable home. By finding out which color palette and style is your personal favorite and use them when you decorate so that you can create a sustainable home that you can thrive in and love for years to come. At home with me are only my favorites; very white, woody objects and uncolored linen. Tones inspired by nature that I like the most. When I was little, we had a whitewashed little cottage up in the mountains outside Palermo in Sicily. The grass on the slope was almost always dry and beige. The path down to the river was sand-colored. I never get tired of these colors. Nature is the best inspiration, so maybe you can start by thinking about the type of nature you enjoy best? It is not about trend but the exact opposite. Right now the interior design trend is towards more color and pattern but it does not suit me and I know I get tired of it after about 5min. Therefore, I stick to my neutral color scale, which I know I will always enjoy regardless of current trends.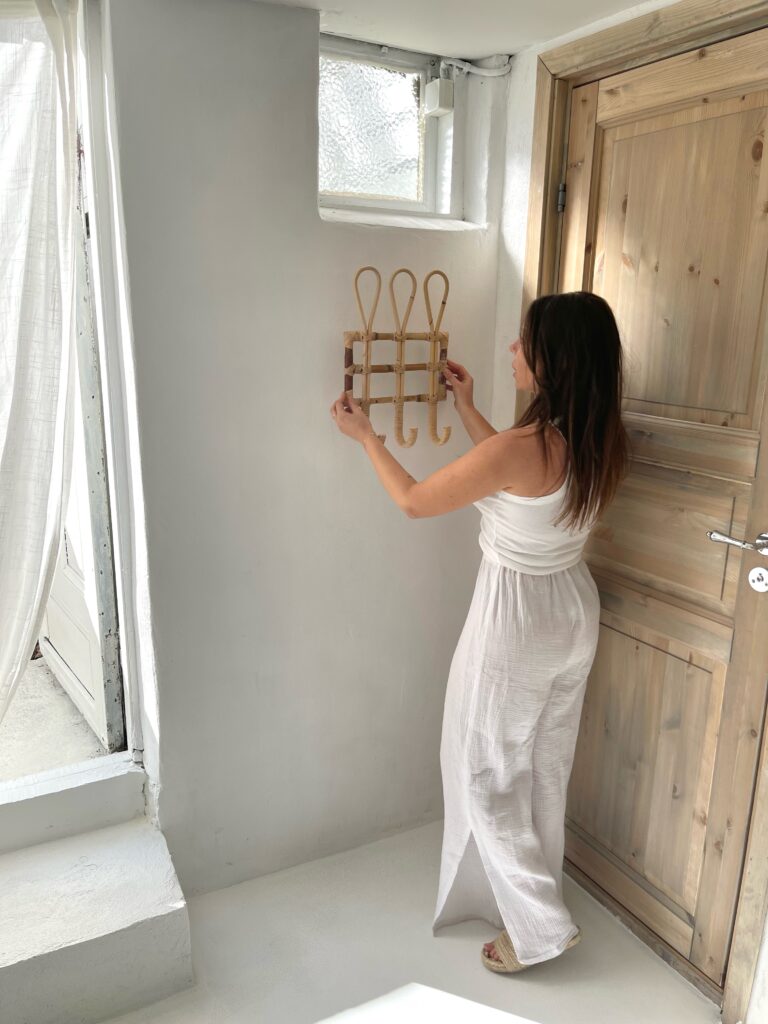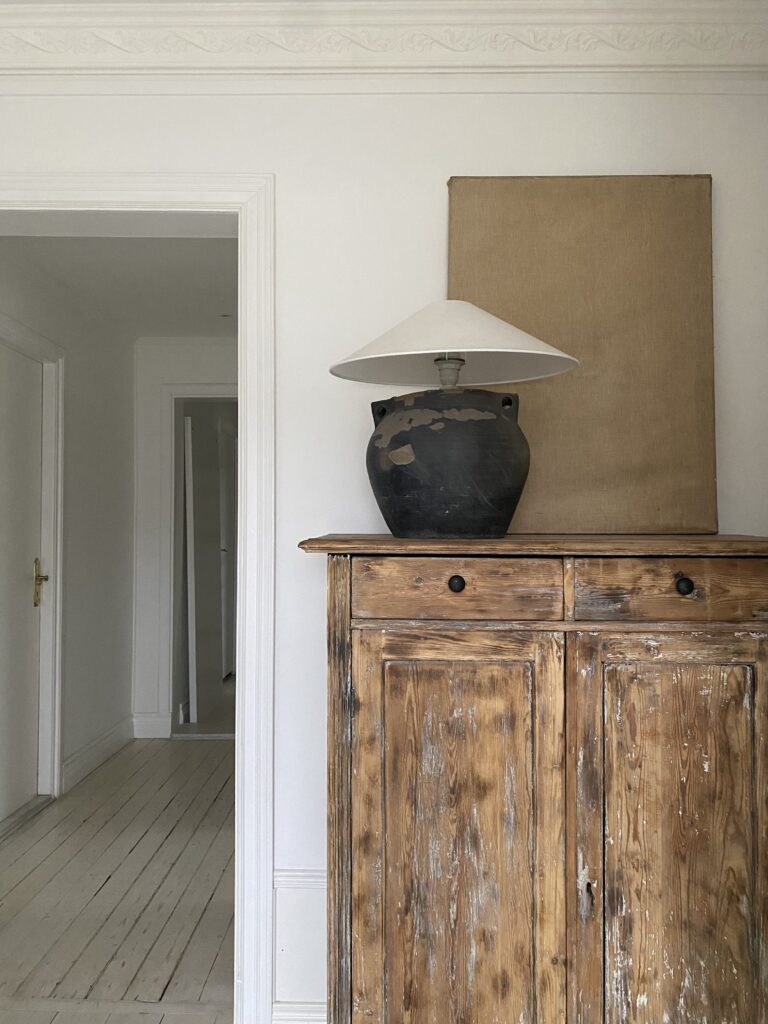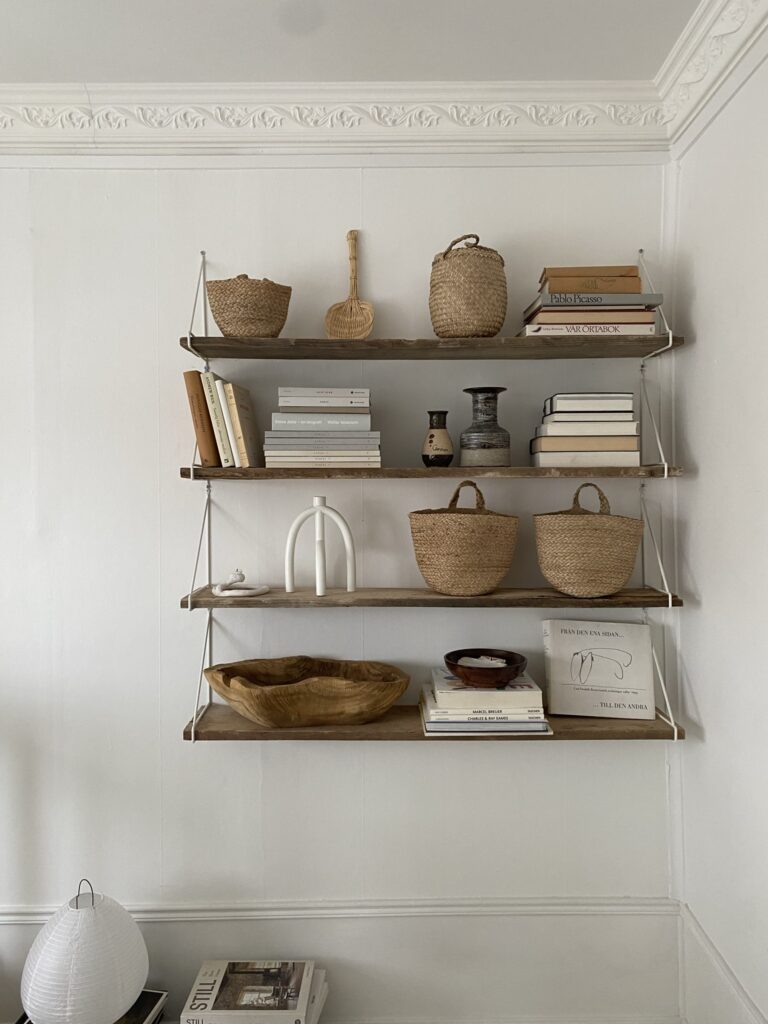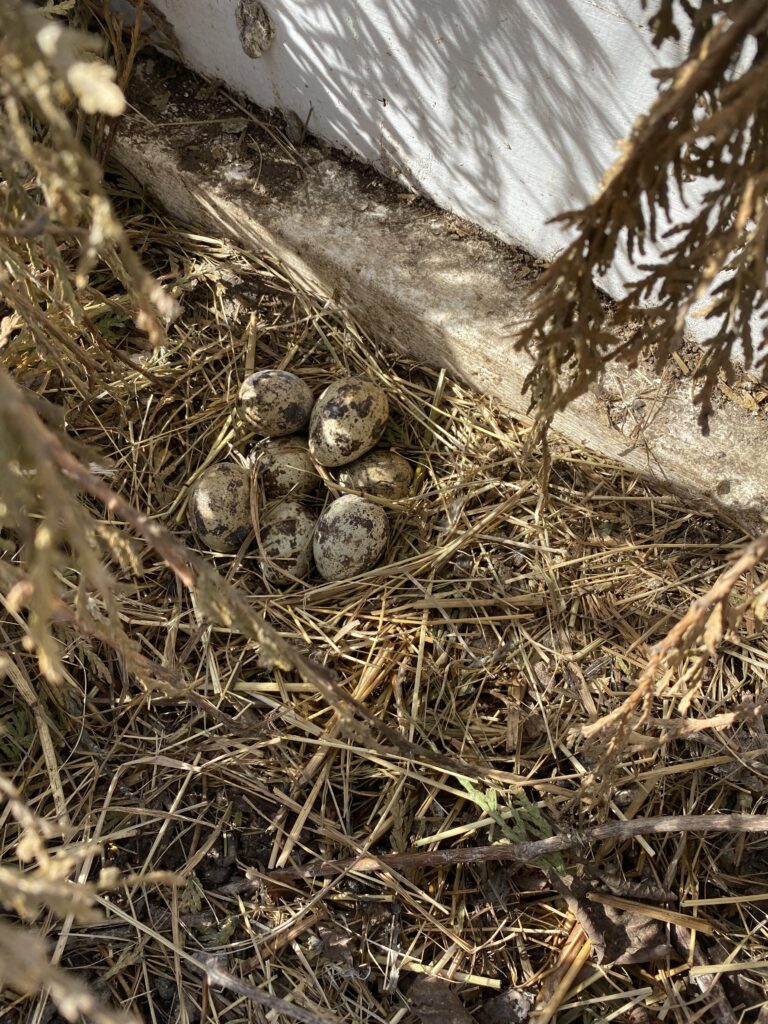 There is quite a lot of talk about 'slow fashion' and the concepts and values ​​that slow fashion stands for can be used to advantage even when it comes to interior design.
To start from his personal style and ignore current trends
To value quality and choose craftsmanship and timeless design
To buy fewer things but with better quality
Take the time to read about the companies' sustainability work and values
Take the time to nurture and take care of the things you have
Extend the life of furniture by changing by, for example, repainting or sanding away old paint
First of all, I would say that 'slow interior' is about taking the time to think about what you really want and what it should look like. Do not stress the interior but let it take some time. Grow gradually. Feel before you rush off and buy a new one. On the other hand, it is about choosing the most sustainable alternative within your own budget or doing most things with what you already have.
To decorate according to their own personal style
Do you shop because you've seen something nice in a magazine, on Pinterest or Instagram or do you do it because it's your own personal style?
If you see a piece of furniture or interior detail and feel a urge to try, try closing the window / newspaper and going back after a few days or even weeks. Find out if you get the same desire after a while. Just like with fashion and clothes, interest usually cools down after a while. It can be good to remember that just because it is nice with someone else, it does not mean that it fits at home with oneself.
Start by making a moodboard and let it take some time. Finding the right one is half the fun. Creating a personal home should take time. Buying something that can 'last until' further is often not a good solution. It often stays longer than you thought from the beginning, then it rubs because you do not really want 'it' just to then replace again (!) Is neither sustainable nor economical. I'd rather be without until I find the right one than take second best. For example, I would not have had a problem laying the mattress on the floor if I did not know which bed frame I wanted. Gets a little Japanese minimalism over it and it's nice too 🙂
Also, do not forget to analyze what your favorite colors are. Ignore the prevailing trend colors and choose what speaks to you. If you like sunny yellow walls that make you dream of Tuscany, choose it. Do you like white limestone walls as I then run on it. I completely ignore if some people think it's boring or cold. I decorate for myself and what I think about now and in 10 years.
Often when you look at homes in a slow living context, they are often a bit stripped down and with a certain simplicity. This is not because there is only a certain type of 'slow living' aesthetic, but because those who want to live with more thought and presence have cured and made their purchases with a lot of thought. 'The items you put in your home should only be those that bring you joy.'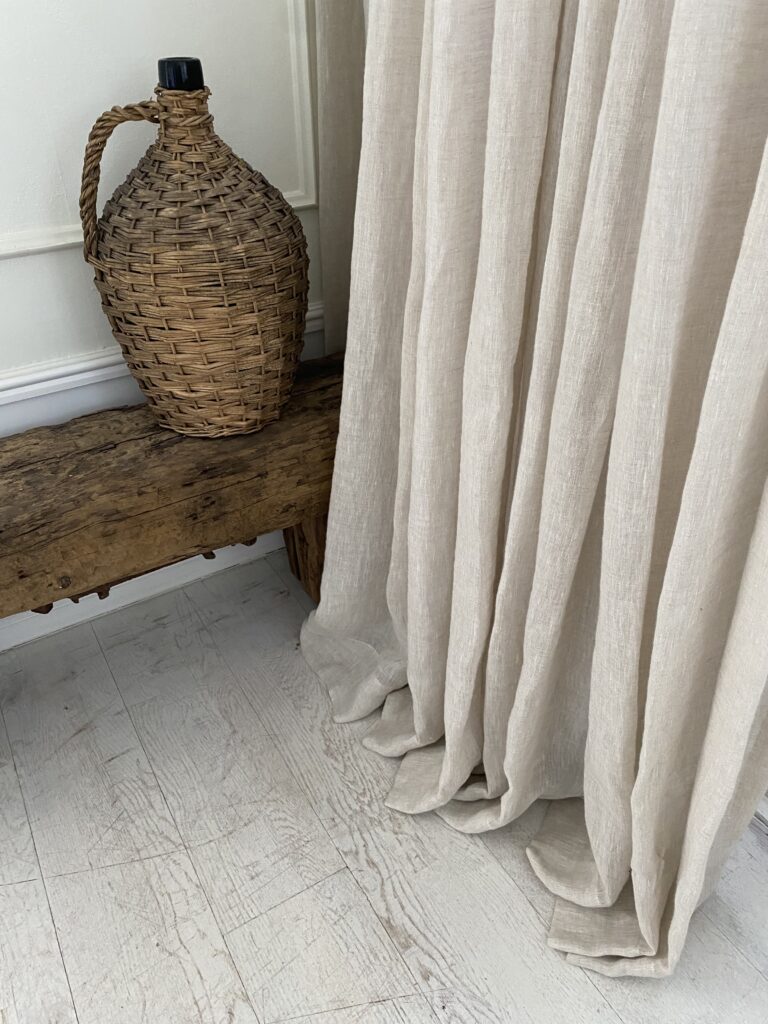 Choosing quality and craftsmanship
When I decorate, I prefer to choose objects with simple and timeless shapes and materials that last over time.
Just like 'fast fashion', there is 'fast interior'. Mass-produced and cheap. Sure, it can be the solution if you do not have such a large budget, but it usually only leads to wear and tear culture where you do not value what you have at the expense of the environment as well. When you instead focus on decorating consciously and 'slow', you focus on the material and the production: Where does it come from? Who did it? How long will it last? Does it age beautifully? Is it good quality? Buying according to these principles does not have to be expensive. You can usually find the very best furniture at second hand, auction and the like.
Investing in handmade furniture and objects with a genuine craft history behind them adds a lot to a home. Just the thought of how many hours someone has spent creating the armchair, the pot or whatever it may be gives one a certain perspective and respect. It gives a value and the chance is greater that you reflect on it and appreciate it more. At the same time, they hopefully also support a small shop, a craftsman or a knowledge so that it can live on.
A home that has taken a long time to create, we are often more inclined to nurture and take care of and to use what we have for many many years is the most sustainable option we can choose.