Augusti är som en nystart, att komma tilbaka efter semestern och känna energi och lust att ta tag i nya projekt och kanske damma av några gamla. Som gymet eller träningen i stora lag. I år har jag större lust än vanligt att komma igång med träingen ordentligt. Ska försöka vara lite mer strukturerad i år och göra upp en plan men jag börjar med lite inspiration när det kommer till kläder.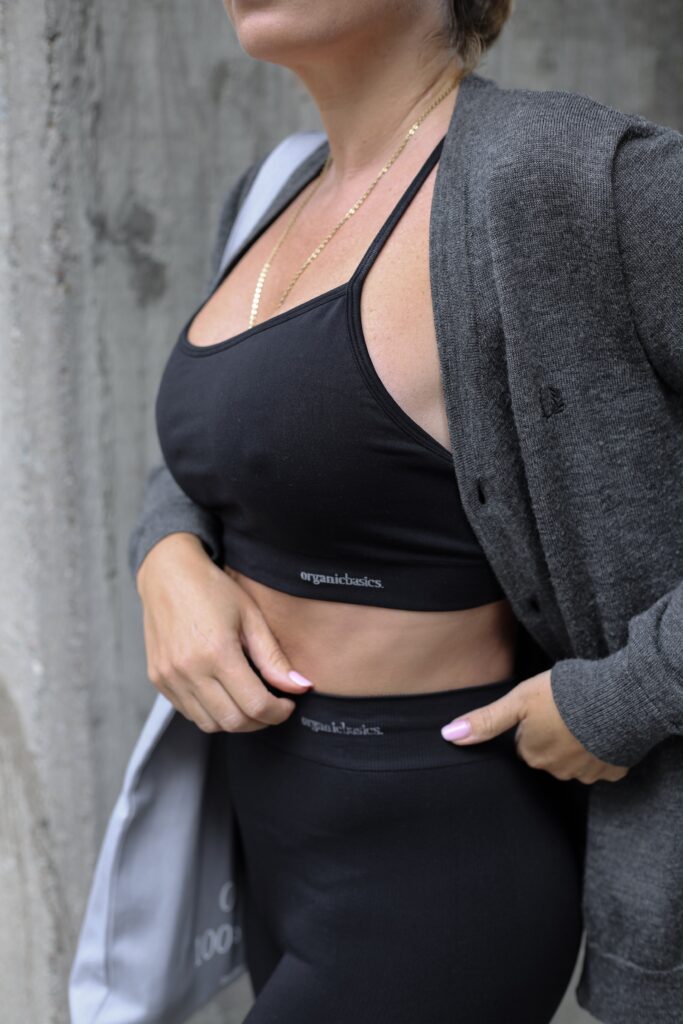 I år testar jag ett nytt märke när det kommer till gymkläder (nytt för mig). Tidigare har jag provat Organicbasics när det kommer till underkläder och eftersom jag tyckte om dem så tänkte jag att det kunde vara roligt att prova deras gymkläder med.
Mina gymkläder ser oftast likadana ut för det är detta jag känner mig bekväm i på gymet och i spåret. Enfärgat, gärna svart eller annan neutral färg och framförallt skönt och stadigt. Tightsen går högt upp i midjan och har en skön bred mudd. Extra plus också för att det inte går en söm rakt över så man slipper kameltå. Äntligen har någon fattat.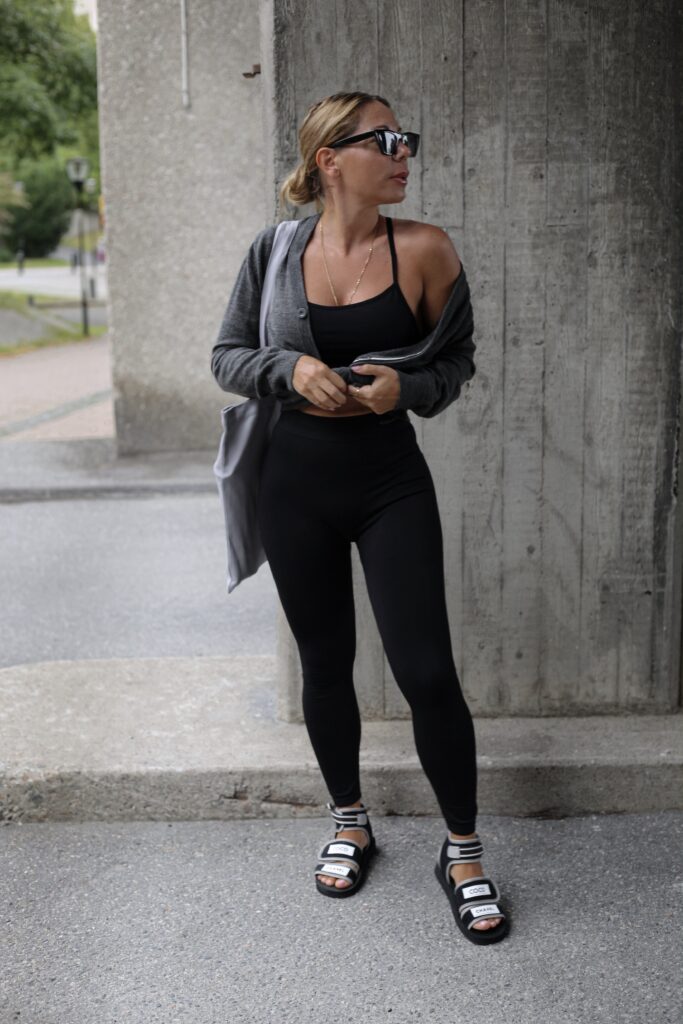 Materialet! I loove! Det andas och är behandlat med Polygyiene så man behöver inte tvätta lika ofta om man inte vill. Sliter mindre på plagget och sparar på miljön. Så här skriver Organic basic om materialet;
"Full length, breathable, seamless, compressing but not constricting. The SilverTech™ Active Leggings are made premium, stretchy, sweat wicking GRS certified recycled nylon – which takes 80% less water to make. They also have just enough thickness to ensure there's no sheer during yoga, pilates or nature adventures. Plus, they stay fresher for longer with the Polygiene® treatment – so you can wear more and wash less."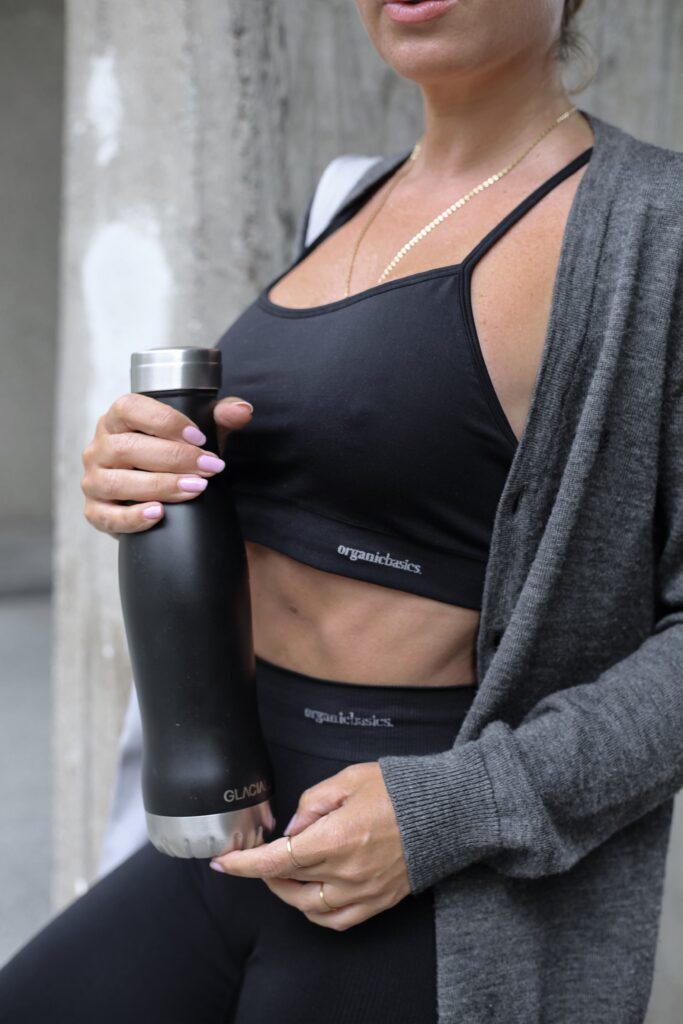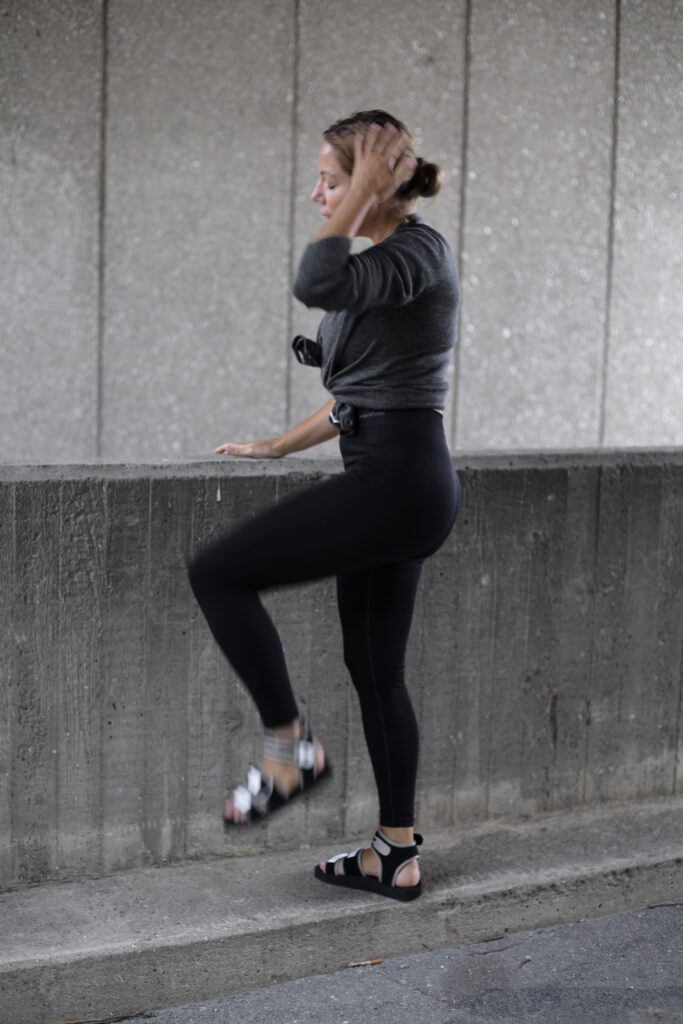 Känner mig så himla peppad inför hösten och jag kommer deffinitivt köra mer stretchövningar för jag är otroligt ovig just nu som ni kan se..
Länk till mitt set i silvertech finns här.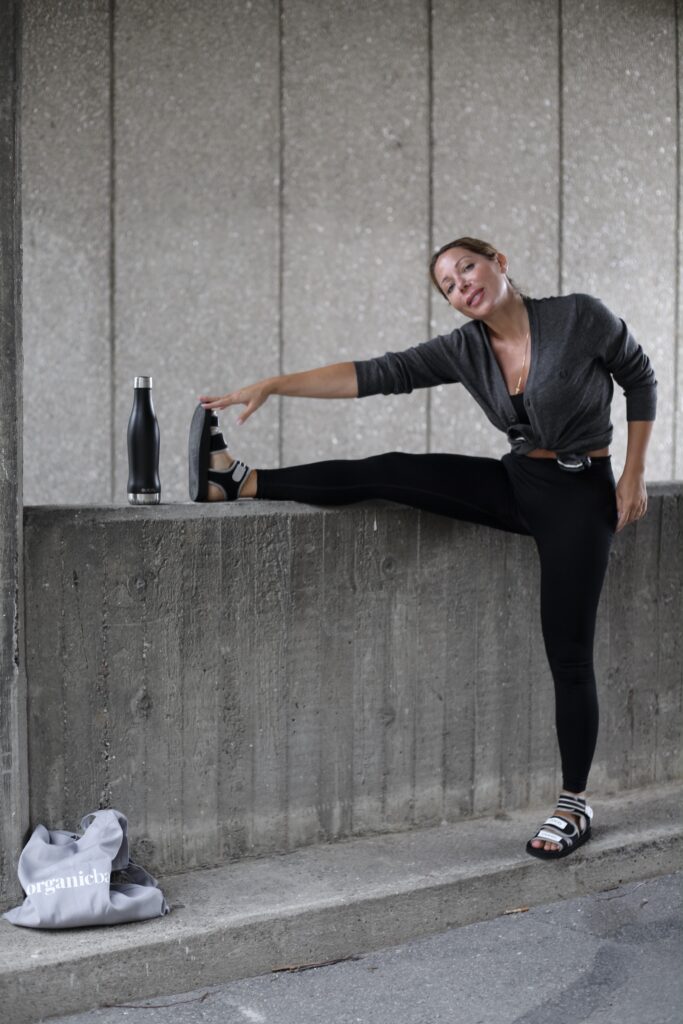 Du kanske även gillar dessa som jag handplockat. (Adlinks) klicka så kommer ni till varan.