In collaboration with Steamery
Taking care of their clothes and textiles so that they last longer is a big step towards a better environment. Using the clothes and things we already have is always the most sustainable option and something we can all work to improve. With a few simple steps, you can make your garments and textiles last longer and look fresh so that your favorite garments are long-lasting and thus also more durable.
Washing is what wears the most on the clothes so I always try to pull out as much as possible. Many times it is enough to breathe, maybe spray on a little linen water and the garment can be used again. Materials like wool have a self-cleaning property, so wool does not need to be washed as often at all, which is one of the many reasons why I love wool so much. On the other hand, it can get a little bumpy and look a bit worn, which I do not like at all. A knob remover of some kind is therefore a very good investment that makes the garments immediately look fresh.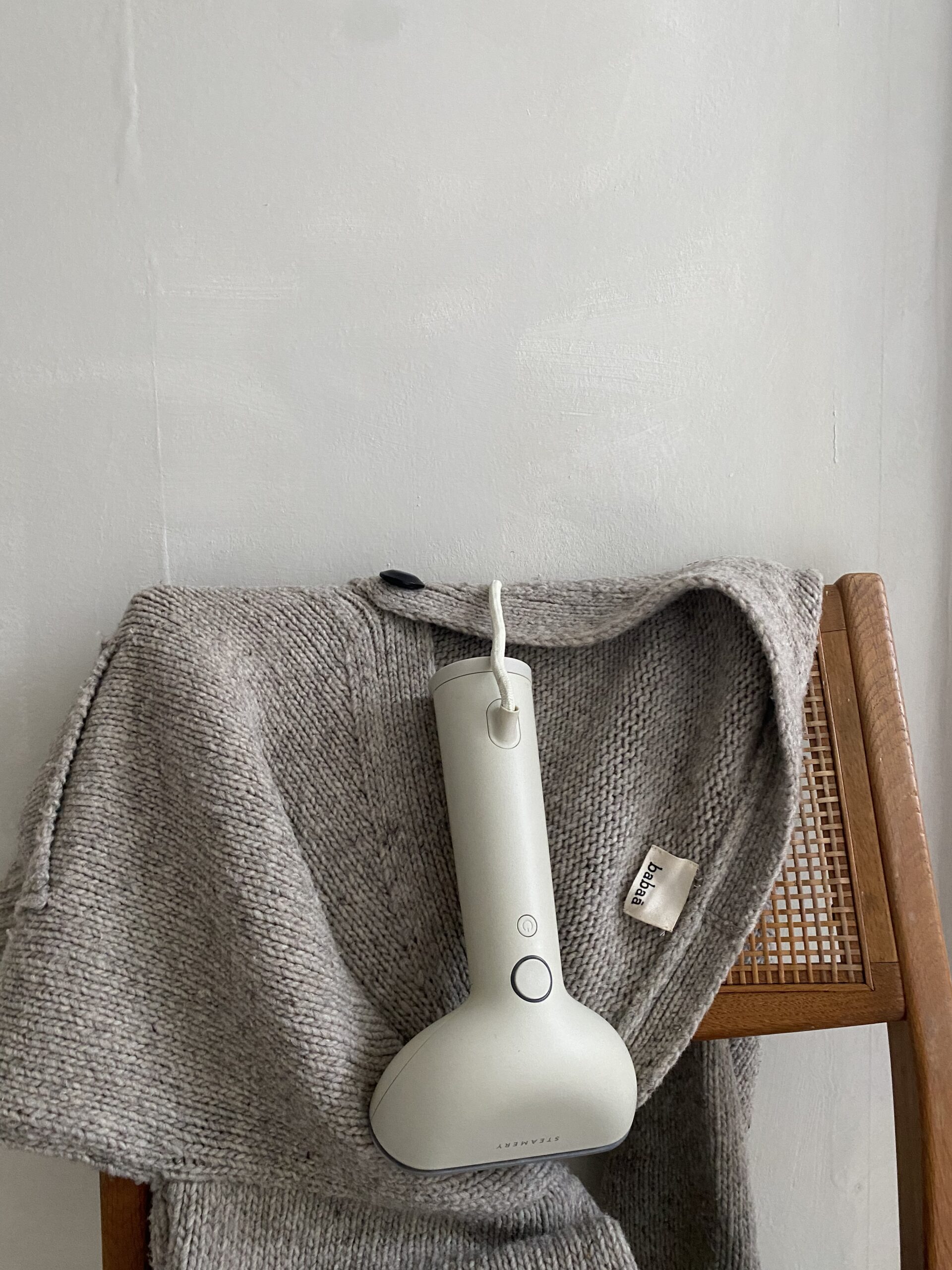 Another tip is to invest in a steamer and the reasons are many. The steam in the steamer works antibacterial so I always steam wool garments that I bought vintage. Jackets, sweaters or coats are some examples. It removes wrinkles, superficial dirt, allergens and stale odors. I like to have a little organic linen water in my steamer for an even fresher effect. Often clothes are not directly dirty and feel better from just being refreshed, such as a shirt, jacket, sweater or a pair of trousers that have been used for a day. Because the steam consists of 100% water, it is also gentle on your skin. Better for you, better for the environment!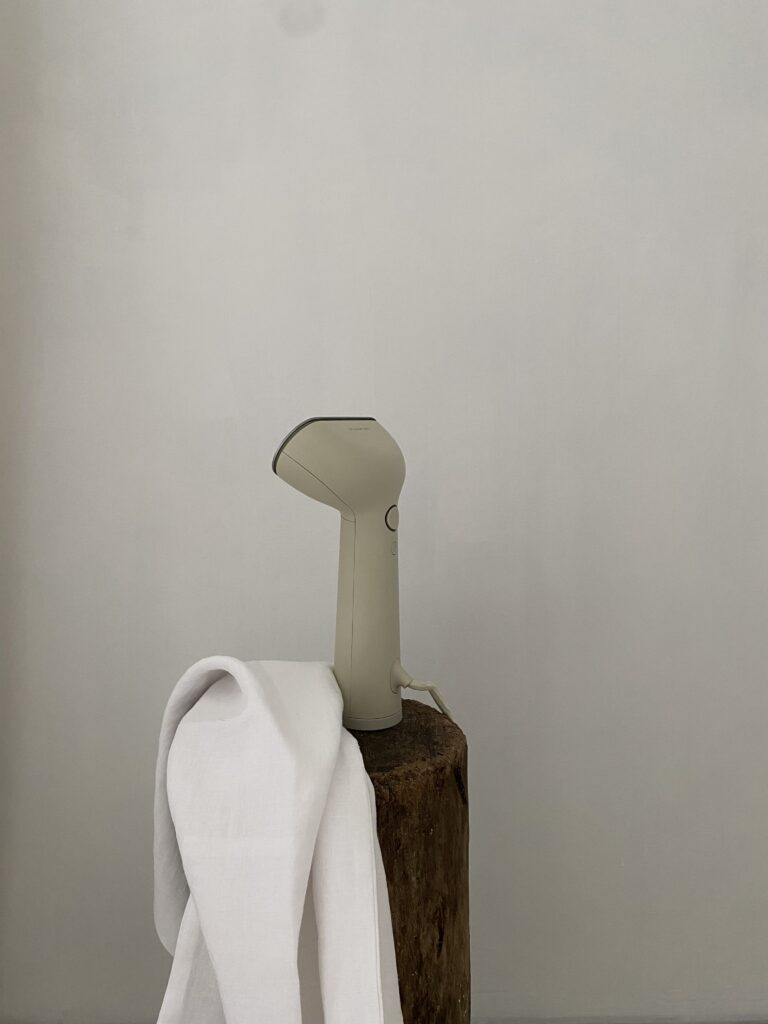 The best steamer I have tried so far is this one from Steamery It is a fusion between steamer and iron. The water tank is small but still lasts a long time. Before, my big frustration has been that you have to refill water all the time and that you can barely steam a garment until the container is empty. That's not the case with Steamer's new Iron steamer, which makes it my absolute favorite. I use it basically on everything! In addition to clothes, I also use it on:
the sofa upholstery for a quick get-up
curtains sitting up
bedding to be photographed
the tablecloth that has fold marks but is already on the table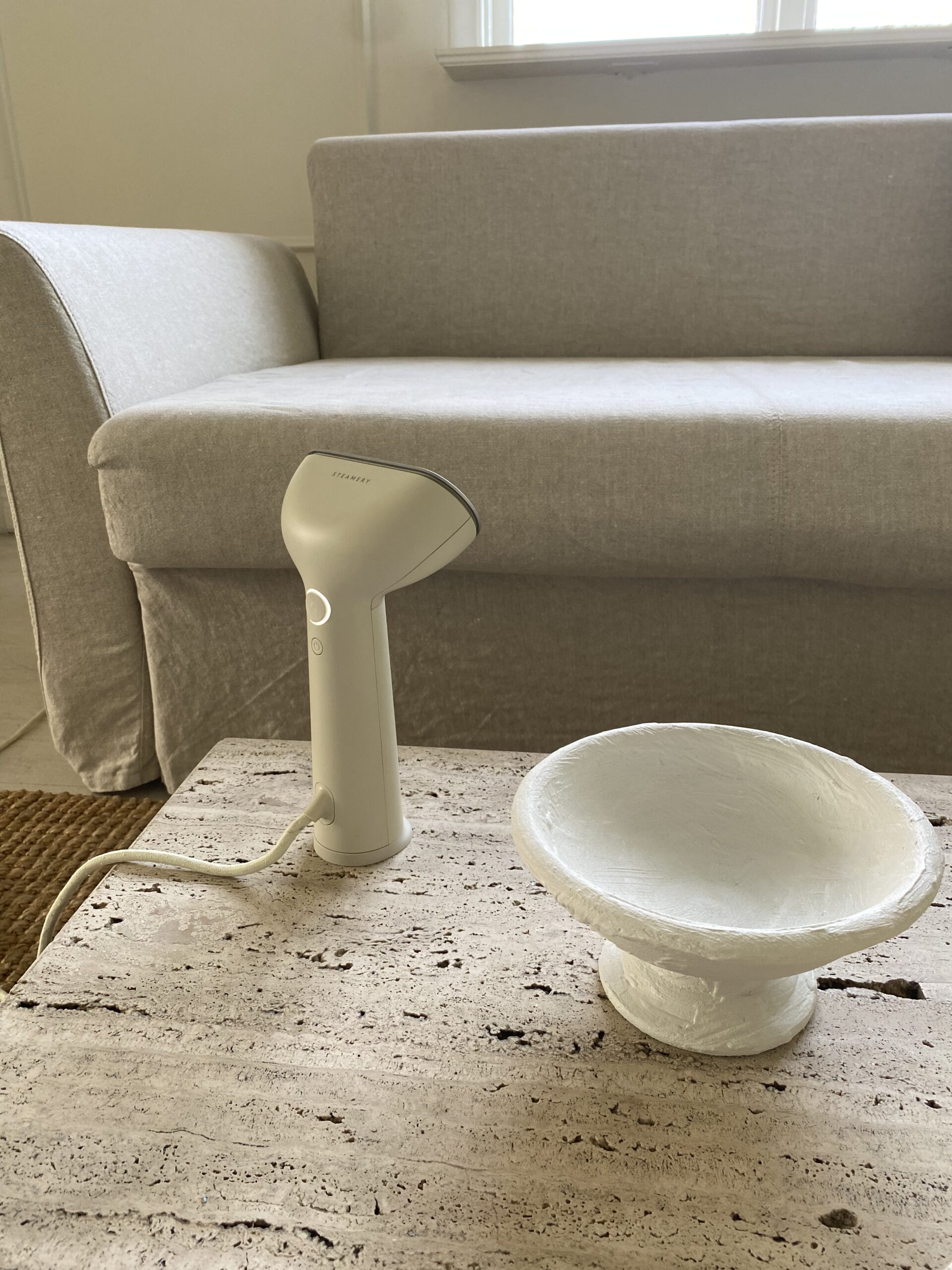 With the right clothing care, you extend the life of the clothes. It also means that the clothes retain color and shape over a longer period of time. Clothing care also contributes to reduced consumption.